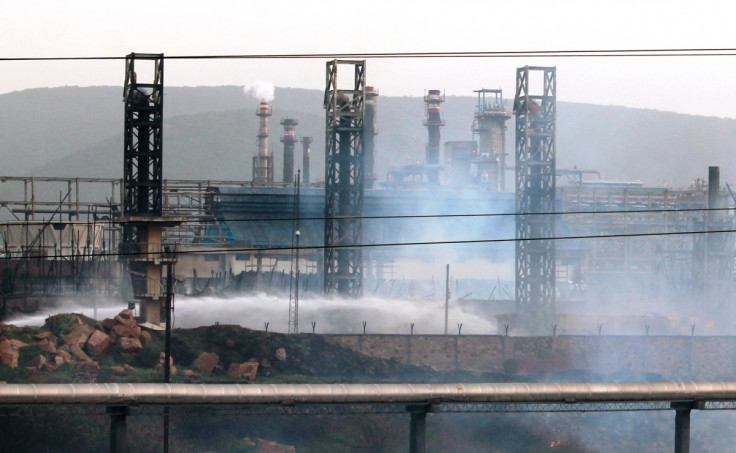 Even 14 hours after a major fire broke out at a biodiesel factory in the southern Indian port city of Visakhapatnam, the blaze is yet to be controlled. More than 40 fire tenders have been deployed at the site. No casualties have been reported so far.
Of the 18 fuel tanks, which store crude oil and biodiesel, 12 have caught fire. Each unit has a storage capacity of about 3,000 litres and all the tanks were filled anywhere between 30% and 70% of their capacity. In total, the facility has a manufacturing capacity of 500,000 tonnes of bio-fuel – one of the biggest plants of its kind in the country.
The blaze began at about 7.30pm on 26 April at the Biomax Fuels. An Indian navy helicopter is swirling above the site to keep a close watch on the situation. Some of the storage tanks were thought to have exploded as soon as the flames began to spread but this could not be confirmed.
There were about 15 employees of the plant when the fire started but all of them escaped. Two of them suffered minor injuries. The cause of the fire has still not been ascertained. The fire rapidly spread to other tanks before firefighters arrived at the scene.
"On getting news from the state administration, the Eastern Naval Command launched two aircraft for aerial reconnaissance and assessment of the extent of the fire. Navy's Quick Reaction Team (QRT) and an ambulance with a medical team were rushed to the site of the fire accident along with the fire tenders," the eastern unit of the Indian navy said in a statement.
Panic has gripped nearby residential areas as some of the areas have been evacuated.