Sony Worldwide Studios president Shuhei Yoshida has told Gamasutra that the PlayStation Vita has been 'disappointing.'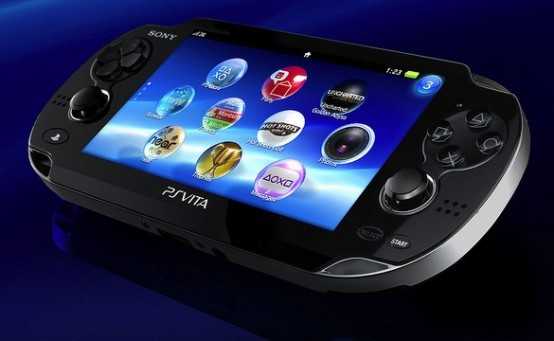 Referring specifically to a lack of third-party game developer support, Yoshida claimed that the handheld market has become saturated, saying: "One thing that was surprising and disappointing to us was the [lower] number of third parties to come out [in support] after launch.
"In retrospect, there are so many options for publishers now that we cannot take it for granted that our new platform would be supported by third parties.
"There are limited resources that third party publishers have, and they have to diversify into new areas constantly; that's a challenge to get the support that we want. We've been working harder with our third party relations department to secure more content for PS Vita and we are confident that we have the right hardware platform with PS Vita."
Despite early disappointments, Yoshida added that he is confident the Vita will earn more third-party support in the future:
"As we can expand our install base and articulate what works really well on the platform as compared to others, it will get easier for us to be able to get support from third parties."
Regardless of its current games line-up, sales of the Vita have done "reasonably well", according to Sony Computer Entertainment UK director Fergal Gara. In an interview with Eurogamer, he discussed the new PlayStation 3 models, as well as rumours of a possible price cut for the Vita:
"It's always good to refresh your offer. And being able to make a lighter weight, new style smaller console has served us very well in the past...We see tremendous growth in digital downloading of games and also the PS3 is positioned as a device which is great for storing movies and photos.
"There is of course a new generation or a new year's worth of new heavy gamers come into the market every year. So they're starting at the bottom of the scale.
"I'd say it's [the Vita's] done reasonably well. What's important is we've got great software now as we face into peak. We've seen it time and time again on Sony platforms and others' platforms: when you've got great software you can give it a great push.
"We always aim to establish price cuts. So the question is not so much if, but when. We won't have an across-the-board price-down this Christmas. But what you will see us doing is work very hard with our retail partners to add value to the product to make it more compelling."
Wii U
Gara also discussed how Sony is reacting to Nintendo's new console, the Wii U, which is set to release on 30 November, just in time for Christmas:
"We respect Nintendo as a highly successful competitor. Of course we will watch what they're doing with interest. It's a very interesting product they're bringing to market.
"I don't think there will be huge volumes in the market this side of Christmas. I think they will pull in early adopters. It's probably one to be concerned about far more and watch more carefully into next year. But we feel very confident that in the PlayStation and we won't be going after the same niche early adopter market they'll be going after this Christmas. I think we're sitting in separate camps at this stage, so it won't be head to head."
Both the Wii U and the PlayStation Vita appeared at the Eurogamer Expo 2012, ahead of the Christmas release window.