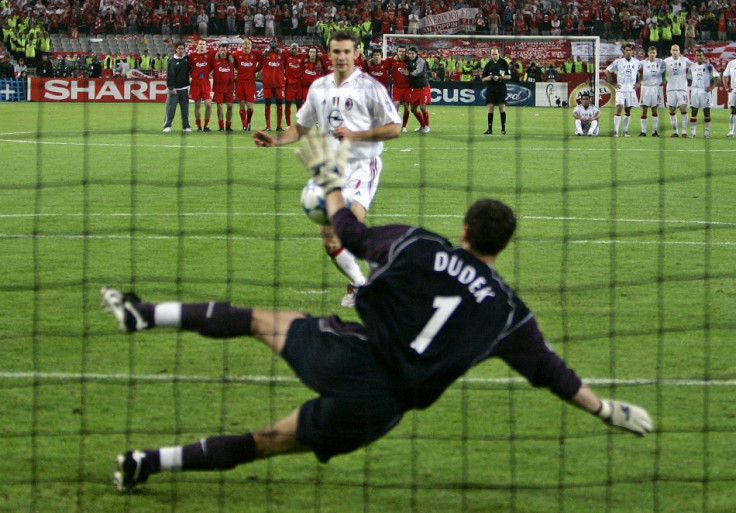 Liverpool legend Dietmar Hamann admits the memories of the 2005 Champions League final in Istanbul are still as vivid as ever.
The former Liverpool midfielder was a second-half substitute during arguably the greatest final in European Cup history and there are certain moments that stick in the mind according to Hamann.
Liverpool famously overturned a 3-0 deficit at half-time before the aforementioned German was introduced by Rafa Benitez. Steven Gerrard subsequently inspired a stunning comeback against AC Milan as Hamann helped anchor the Anfield club to victory.
Steven Gerrard gave Liverpool hope with a superb opening header and Vladimir Smicer and Xabi Alonso levelled in a seven-minute spell that quickly overturned AC Milan's goals by Paolo Maldini and a Hernan Crespo double.
Liverpool eventually won the match 3-2 on penalties courtesy of Jerzy Dudek's bizarrely memorable heroics during the penalty shoot-out, and although it remains a hugely vivid moment in the former German international's stellar playing career, he suggests he was initially reluctant to enter the field of play given the seemingly insurmountable task at hand.
Hamann, who played close to 300 games for Liverpool, remembers Andriy Shevchenko's decisive penalty incredibly clearly and admits it was very fortunate it was not retaken given how far off his line Dudek was.
"Dudek made two penalty saves after that - although how that (Andriy) Shevchenko penalty was not retaken I will never know. He must have been four or five yards off his line when he saved it!" The Liverpool hero told Goals on Sunday.
To read Dietmar Hamann's recollection of one of Liverpool's greatest ever nights click here.