Vodafone will launch its 4G network in London on 29 August, with prices starting from £26 a month and content from Spotify or Sky Sports included, along with unlimited data for three months.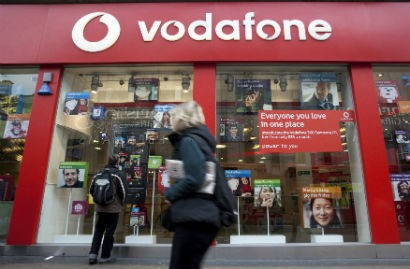 Vodafone's 4G network will launch on the same day as rival O2's 4G service, and prices will start from £26 per month for a SIM-only, 12-month contract.
Initially launching in just London (O2's launch will also include parts of Leeds and Bradford), Vodafone's 4G network will offer customers signing up to a new contract unlimited data for the first three months, plus the choice of access to Spotify's 20 million song catalogue, or 150 hours of Premier League football from Sky Sports.
After London, Vodafone will roll out 4G coverage to Birmingham, Bradford, Coventry, Edinburgh, Glasgow, Leeds, Leicester, Liverpool, Manchester, Newcastly, Nottingham and Sheffield before the end of the year, closely matching the plans made by O2 last week. Vodafone says it will bring indoor 4G coverage to 98% of the UK population by the end of 2015.
The UK is lagging behind a number of developed countries in terms of 4G rollout. EE launched the countries first 4G network last November and already has 687,000 customers using the service, giving it a large headstart on both O2 and Vodafone.
Compatible
Vodafone's Red 4G plans will be available to buy in store, online or over the phone from 12 August, and customers will start automatically receiving 4G from 29 August, providing they have a compatible 4G handset.
Customers already on the Vodafone Red deal and who have a 4G-ready device will get Spotify Premium (normally £10 per month) or Sky Sports Mobile TV, plus double the amount of data they currently have and access to the network's 4G service, all for an extra £5 per month and without needing to sign a new contract.
As with O2's superfast mobile broadband network, the iPhone 5 will not be compatible with Vodafone's 4G service, however, Vodafone contract holders who purchased phones such as the iPhone 5 or Galaxy S3 before June 2013, will be eligible to a buy out the rest of their contract and upgrade to a 4G compatible device. Galaxy S4 owners will be able to upgrade their contract to include 4G coverage.
Vodafone is also going to range offer a range of 4G tablets on its new network, offering the 8in Samsung Galaxy Tab 3 with 4GB of data for £31 per month (£36 for 10GB), while the Sony Xperia Tablet Z can be had for £37 per month for 4GB of data, or £42 a month for 10GB.
Auction
In February, Vodafone spent £790m during an Ofcom auction for access to the 4G network spectrum. The company won access to both the 800MHz long range frequency and the 2.6GHz frequency used in urban environments and cities.
O2 plans to offer 4G coverage to 10 UK cities by the end of 2013, including Birmingham, Manchester, Liverpool, Edinburgh and Leicester. O2 will begin its 4G tariffs at £26 a month.