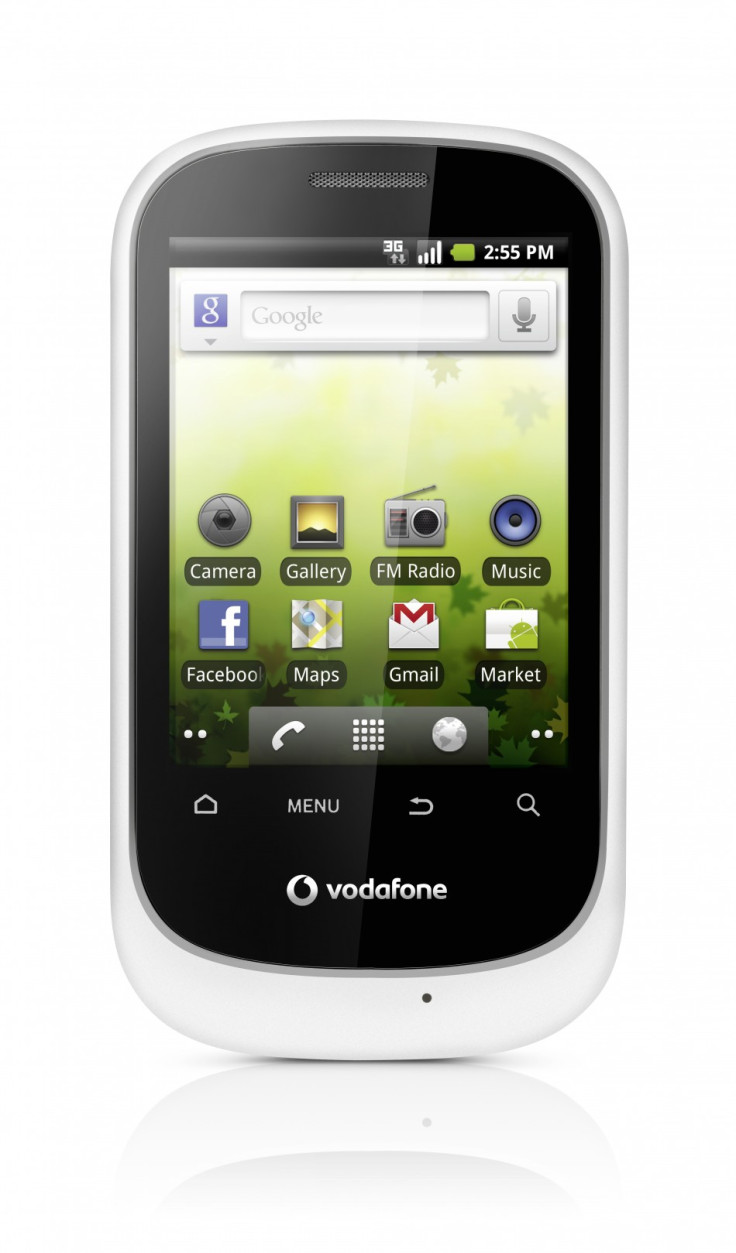 Jumping on the growing budget smartphone bandwagon, Vodafone has officially confirmed its plans to release its first ever own-brand smartphone.
Aptly titled the Vodafone 858 Smart -- in general officially shortened to Smart -- the unit is set for release "early this summer".
The phone is set to house a 2.8-inch touch screen and be available on a pay as you go deal for around £80.
In terms of features -- as one would expect for the price -- the phone is fairly stripped down. Its camera is only 2-megapixels and it will come pre-installed with the slightly old Android 2.2 operating system. There is currently no official word as to whether the phone will be able to update to the latest 2.3 version of Android.
Outside of the hardware, the Smart is set to pack all the standard features of a regular smartphone. It will come loaded not just with the prerequisite 3G, but also full Wi-Fi and Bluetooth -- meaning that those that wish to be truly frugal can avoid whittling away their precious internet minutes by connecting to a wireless network.
Additionally, despite its modest price Vodafone has promised that the Smart will have full access to all the standard Android features, including, Android Market, Gmail, Google Maps, Google Talk and of course Facebook and Twitter.
The phone will also come with two colour options, black or white -- though Vodafone has promised more customisation options in the future.
Patrick Chomet, Vodafone Group Terminals Director cited the Smart as an ideal way to target the growing number of non-smart phone users wishing to join the digital age without the hassle of committing to an 18-24 month contract.
"More and more Vodafone customers are enjoying the benefits of smartphones which currently account for over 40% of the phones we sell in Europe. Continuing to push the boundaries through our own-brand range, the Vodafone Smart is a new smartphone concept.
"It takes the higher end mobile internet experience and packages it for the mass market, its range of covers and accessories making it a fun fashion statement. Available on pay as you go plans, and on the fast, reliable Vodafone networks, the Vodafone Smart is a great step-up into the world of mobile data."