Walcott Claims Arsenal Rivals Will Be Afraid Of Sanchez Partnership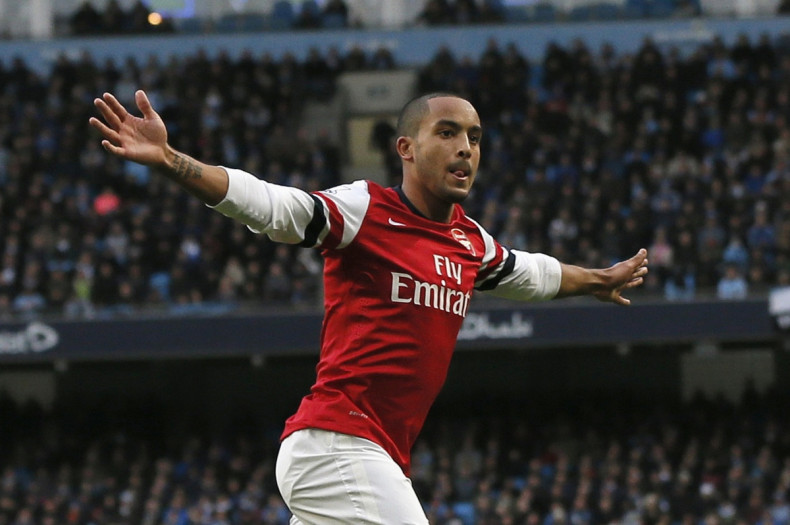 Arsenal forward Theo Walcott has expressed his delight about the signing of Alexis Sanchez, claiming that the Premier League rivals won't be looking forward to playing against them this season.
The Gunners confirmed the signing of the Chilean international last week after agreeding to pay around £32m to Barcelona.
Walcott has heaped praised on his new teammate and speaks of their iminent partnership up front.
"He's still very young as well and he is going to show so much pace and power, which we lacked a bit last year. With me and him on the flanks, a lot of teams won't be looking forward to playing Arsenal this year," Walcott says to Arsenal official website.
"Sanchez is a world-class player and I enjoyed watching him play for Barcelona and for Chile at the World Cup," he told Arsenal Player.
Following last summer's £42.5m record signing of Mesut Ozil, Arsene Wenger has broken the bank again to build a squad capable of challenging for the Premier League title.
"There's a great buzz around the club at the moment. He is a marquee signing and something that the club has pushed on to: first you had Mesut Ozil and now it is Alexis Sanchez. Who knows where it is going to stop?
"It is great to learn from these players, and I cannot wait to play alongside him. I am really looking forward to it."
Walcott missed much of the last season after rupturing the anterior cruciate ligament in his left knee in January but hopes to return to action as soon as possible
"The knee is going really well, I am doing some good stuff with the physios and fitness coaches and we have worked really hard throughout the summer," he said.
"Things are looking really good and I have worked very hard for the last five months now. The most important thing is getting the strength back and it has pretty much nearly healed - it is just about building up that stability and strength again. It is coming along nicely and I am really pleased."