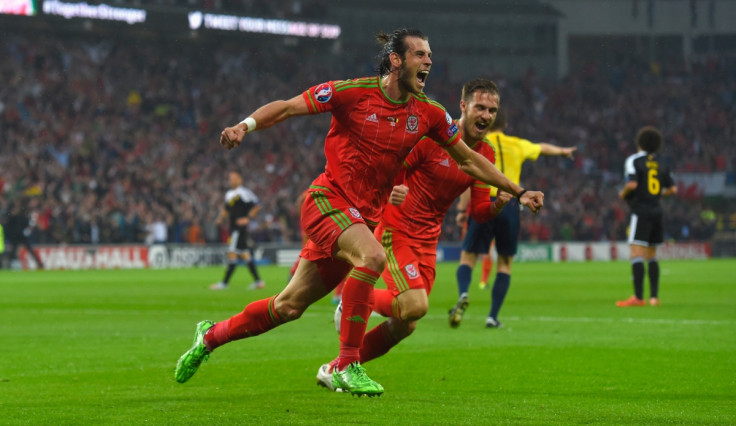 Wales have been ranked above England by Fifa for the very first time following their unbeaten quest to reach Euro 2016. The Welsh have not qualified for any major tournament since reaching the quarter-finals of the 1958 World Cup, yet Chris Coleman's side are now in pole position to end that 57-year drought as they top Group B heading into their upcoming clash away to Cyprus on 3 September.
Previously positioned ninth in the world after impressive results against the likes of second-ranked Belgium, Bosnia and Herzegovina and Israel, Wales have not actually moved up a place in the latest edition. Instead, it is England's demotion from eighth to 10th-place despite having yet to drop a point in qualification that has seen them move beyond their previously superior neighbours.
In an ever-more convoluted system that now appears positively Newtonian, Fifa justify their decisions by insisting that a team's ranking points over a four-year period are determined by adding the average number of points gained from matches during the past 12 months and the average number accumulated in fixtures prior to that 12 months. You can click here for a more in-depth and frankly baffling explanation of the P = M x I x T x C formula.
While Wales continue to go from strength to strength, Scotland have risen one place to 31st while Northern Ireland drop a spot to 41st. The Republic of Ireland are out of the top 50 altogether after being leapfrogged by Egypt. Martin O'Neill's men sit just behind Venezuela with an improving Jamaica team coming up fast after they took part in the Copa America tournament this summer and also reached the final of the Gold Cup, where they were beaten 3-1 by Concacaf rivals Mexico at Lincoln Financial Field in Philadelphia.
There are no new entrants in the top 10, although Chile move ahead of both Wales and England into eighth after winning the Copa on home soil. Spain remain 11th and fellow superpowers the Netherlands and Italy stay 12th and 16th respectively. France are now 24th.