Walmart Faces Prosecution for 'Violating Striking Workers' Rights'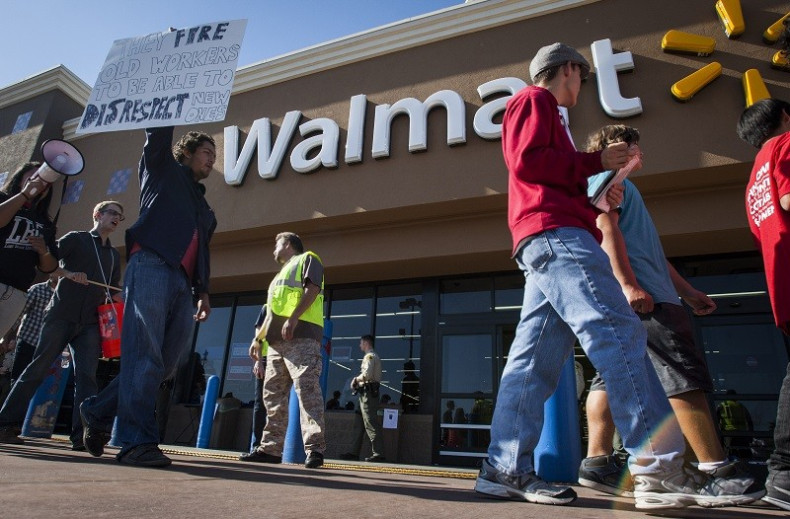 Retail giant Walmart is to be prosecuted for "violating the rights" of workers who participated in strikes over wages in the US.
According to campaign group Making Change at Walmart, President Obama's Labor Relations Board is to issue a decision to prosecute Walmart for its "widespread violations of its workers' rights".
The group said the regulator will prosecute Walmart's "illegal firings" and disciplinary actions involving more than 117 workers, including those who went on strike last June.
Making Change at Walmart said the decision addresses threats by managers and the company's national spokesperson for discouraging workers from striking.
"The board's decision confirms what Walmart workers have long known: the company is illegally trying to silence employees who speak out for better jobs," said Sarita Gupta, executive director of Jobs with Justice.
Gupta added: "Americans believe that we have the responsibility - and the right - to speak out against corporate abuses of workers, and this proves we're finally being heard, and making kinks in Walmart's armour."
The decision would address charges filed one year ago in advance of Black Friday 2012, when Walmart workers went on strike over pay and working conditions.
In addition, Making Change at Walmart claimed the watchdog's move covers the "illegal firings" and disciplinary actions that occurred after 100 striking Walmart workers took their concerns to the company's June shareholder meeting in Bentonville.
"Working at the largest employer in the country should mean making a decent living. Those days are long gone," said Tiffany Beroid, a Walmart worker from Laurel, Maryland.
"Walmart continues to show that it's afraid to have real conversations about creating better jobs, but would rather scare us into silence."
A Walmart spokesperson said: "We've treated the associates in these cases respectfully and lawfully, and we're pleased that several of the claims were found to be without merit.
"There has not been a single National Labor Relations Act decision against Walmart in the last 5 years because we take our obligations under that Act very seriously. The remaining claims are at a procedural step in an ongoing process, and we look forward to continuing to work with the NLRB and using this opportunity to shed light on the facts.
"Our focus is on serving our customers and continuing to provide opportunity for our associates. We're ready to have our best Black Friday ever and are on track to promote 160,000 associates this year. We appreciate everything our associates do for our customers every day and especially during this busy holiday season."