Warning of new anti-immigrant attacks after Article 50 is triggered
Police figures showed record hate crime levels after the June EU Referendum.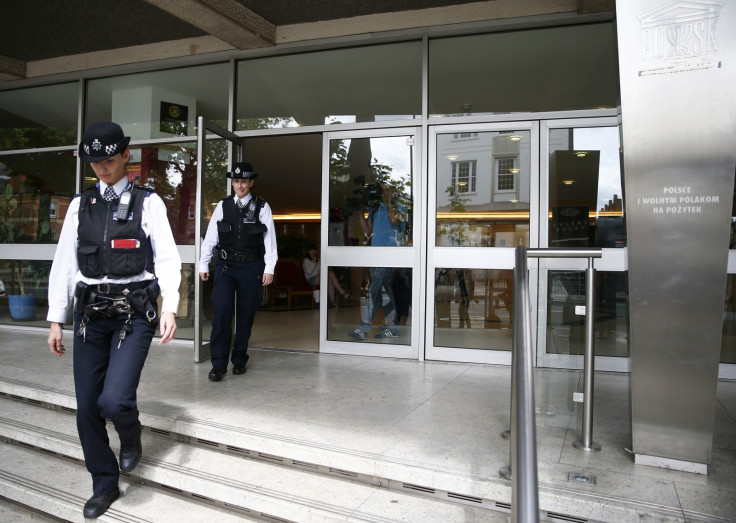 Hate crime rose to record levels after the EU Referendum according to police figures, amid warnings that levels could surge again after Article 50 is triggered.
Three quarters of police forces in England and Wales recorded their highest hate crime levels in the three months following the June vote, in which Britain chose to leave the European Union. In total, more than 14,000 hate crimes were recorded between July and September.
The figures are the highest since comparable records began in 2012.
In three forces, the number of offences recorded tipped 1,000, with the Metropolitan Police in London recording 3,356 hate crimes, Greater Manchester Police 1,033 and West Yorkshire Police 1,013.
The figures compiled by the Press Association showed that only South Yorkshire, Gloucestershire, Surrey and City of London Police recorded a dip in hate crime in the same period.
Equality and Human Rights Commission chairman David Isaac warned of another hate crimes spike once Brexit negotiations begin. "The vast majority of people who voted to leave the European Union did so because they believed it was best for Britain and not because they are intolerant of others," he said.
"It is clear, however, that a small minority of people used the Brexit vote to legitimise inexcusable racism and prejudice. We cannot allow such intolerable acts of hate to be condoned or repeated.
"The triggering of Article 50 is the next major milestone and we must do all we can to discourage hate attacks and to support people who feel at risk."
Figures published by the Home Office in October showed that there had been a 41% increase in hate crimes in July in comparison to the previous year.
Lucy Hastings, director at Victim Support, said the charity supported 16,000 victims of hate crime in England and Wales last year, and said that there had been more referrals in the aftermath of the EU referendum.
"Hate crime has no place in our society and every victim of this crime is one too many," she said.
The Home Office said Britain's hate crime legislation was among the strongest in the world.
A spokesman said: "The Home Secretary has been crystal clear that crime motivated by hostility and prejudice towards any group in society has no place whatsoever in a Britain that works for everyone."
© Copyright IBTimes 2023. All rights reserved.