Race or religious hate crime jumped by more than two fifths in the wake of the EU referendum, official figures show. The number of racially and religiously aggravated alleged offences recorded by police in July was 41% higher than in the same month in 2015.
It comes after a spike in reported incidents following the poll raised fears of a wave of xenophobic and racist abuse.
A Home Office report also showed that in 2015/16 the overall number of hate crimes logged by forces in England and Wales increased by 19%, with 62,518 offences recorded – a rate of around 170 every day.
The main focus of the study was hate crimes recorded between April 2015 and March 2016, but it also included a section examining the period around the EU referendum.
It confirmed there was a "sharp increase" in the number of racially or religiously aggravated offences recorded by forces following the poll. There were 3,886 such crimes logged in July 2015, rising to 5,468 in July this year.
Data from 31 police forces showed that in the two weeks up to and including the day of the referendum on June 23, forces recorded 1,546 racially or religiously aggravated offences.
In the fortnight immediately after the poll, the number climbed by almost half to 2,241. The peak daily total between May and August was seen on 1 July, when 207 alleged race or religious hate crimes were recorded.
There was an increase in racially and religiously aggravated offences recorded in June, followed by an even sharper rise in July 2016.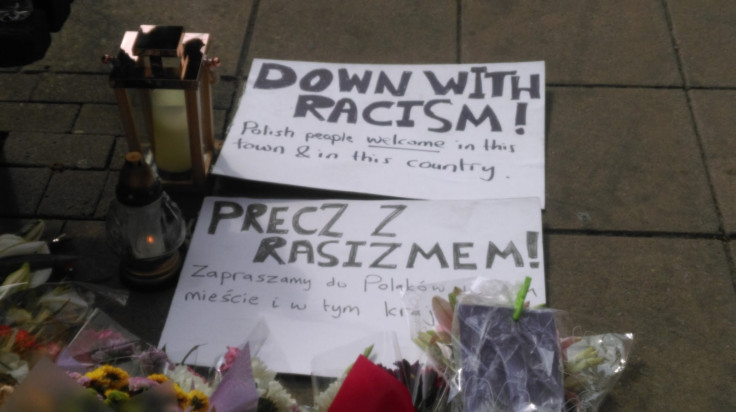 The number fell in August, but remained at a higher level than prior to the referendum, the report said. It added that the sharp rise in offences is not replicated in non-racially or religiously aggravated equivalent offences.
In 2015/16, there were 62,518 offences recorded by the police in which one or more hate crime strands were deemed to be a motivating factor.
This was an increase of 19% compared with the 52,4651 hate crimes recorded in 2014/15. There were increases in offences recorded for all five of the monitored hate crime strands.
Of the offences recorded over the year:
49,419 (79%) were race hate crimes
7,194 (12%) were sexual orientation hate crimes;
4,400 (7%) were religious hate crimes;
3,629 (6%) were disability hate crimes; and
858 (1%) were transgender hate crimes.
It is possible for a hate crime offence to have more than one motivating factor, meaning the numbers total more than 62,518 and 100%, the report said.
The Home Office said figures published last year show an overall decrease in hate crimes as measured by the Crime Survey for England and Wales.
This suggests that although the number of hate crimes reported to police is rising, this is largely down to more people reporting hate crime and better police recording rather than a surge in incidents, according to the department.
Home Secretary Amber Rudd said: "Hatred has no place in a Britain that works for everyone and we are determined to stamp it out. I am pleased to see Government action is working and that more victims are finding the confidence to come forward to report these crimes.
"Our hate crime laws are among the best in the world, but we cannot be complacent."
She said a hate crime action plan published in July "sets out how we are further reducing hate crime, increasing reporting and improving support for victims".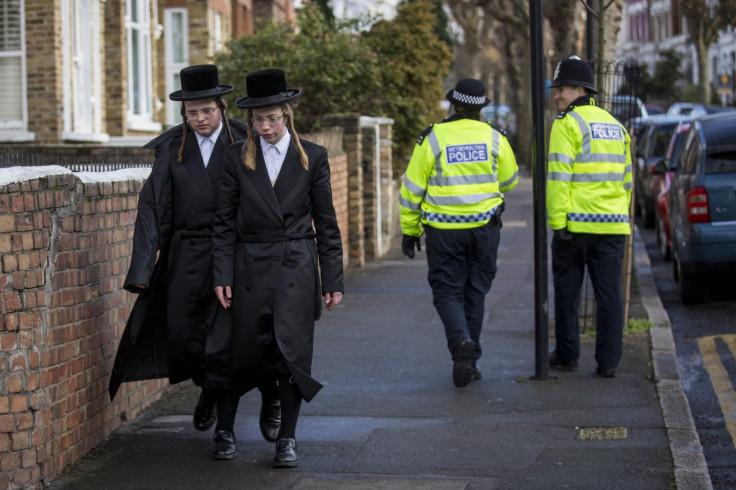 Mark Hamilton, National Police Chiefs' lead on hate crime, said: "Nobody in this country should have to live their lives enduring fear, intimidation or – in a third of cases – violence because of who they are.
"While the Home Office figures released show an increase in reported hate crime for 2015/16, we are encouraged by the analysis that a large part of this increase is driven by better police reporting and support systems giving victims the confidence to speak up and get help."
He added that numbers of hate crime incidents have fallen from the spike seen after the referendum, but police believe many hate crimes are still not reported to them.