Sadiq Khan has called for "zero tolerance towards hate crimes" and warned that not addressing smaller incidents, "can lead to things like the Holocaust happening". The mayor of London called for action following a string of anti-Semitic attacks on members of North London's Jewish community that took place over the weekend.
"I ask all Londoners to report any form of hate crime, no matter how trivial. A brick with a swastika on it thrown through a window of a Jewish home is not a trivial matter and needs to be addressed," Khan said at the first of a series of events to commemorate Holocaust Memorial Day on 27 January.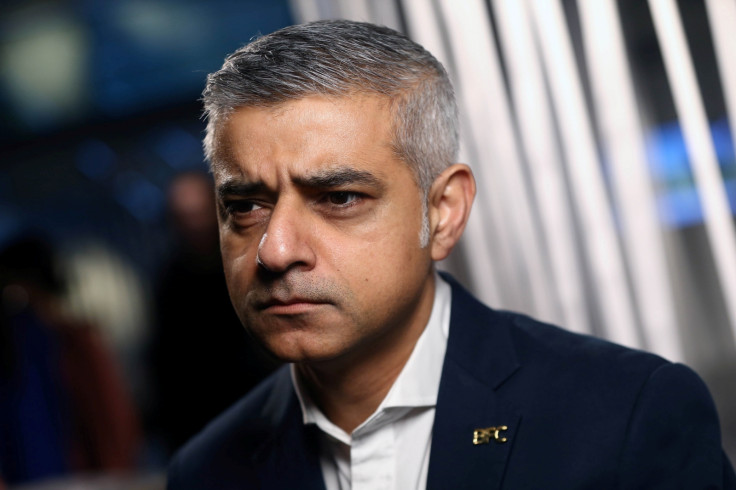 "What the police are doing is currently studying the CCTV footage... [and] there are police patrols in north London, particularly Barnet, to reassure London's Jewish community that we're on their side, we're here for them," he said while meeting with genocide survivors at City Hall on 23 January.
"It's not simply the person who is the victim who is affected... but the ripples of trauma are felt by the entire Jewish community, and we've got to understand that psychological trauma," Khan noted.
He also addressed fraying relations between the Jewish community and his political party. "If there are concerns, about anti-Semitism in the Labour party they should be taken seriously," he told Jewish News.
At the event, the mayor read an excerpt from Sir Martin Gilbert's book on Holocaust survivors– The Boys: Triumph Over Adversity – and met World War II Holocaust survivor Mala Tribich and Cambodian genocide survivor Sokpal Din among others.
"Leading a normal life after the Holocaust was one of the biggest challenges for the bleak shadow of that time penetrates deep," Tribich said while addressing the audience. "What we survivors have been able to show is that the human capacity for resilience can prevail."