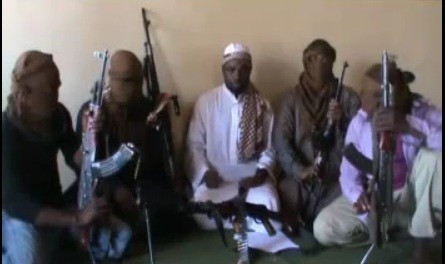 The US embassy has warned its citizens living in Nigeria that Islamist terrorist sect Boko Haram is plotting an attack on the capital Abuja and will target major hotels used by Westerners.
"The Nigerian government is aware of the threat and is actively implementing security measures," the embassy said on its website.
Five-star hotels such as the Hilton, the Sheraton and Nicol Luxury have always been high on the terror risk list, according to Nigerian authorities.
The embassy issued a similar warning in November after a series of deadly attacks in the north of the country.
But on that occasion, the Nigerian government accused the US of spreading panic.
Boko Haram wants to impose Sharia law across Nigeria. The population is split roughly between Muslims in the north and Christians in the south.
The group recently published a video threatening to bring down President Goodluck Jonathan's regime within three months.
Abubakar Shekau, the purported leader of the ultra-conservative Islamist sect, appears in the video to deny the president's claim that Boko Haram would soon be brought under control.
The video was said by some observers to be further proof of the groups' unwillingness to enter into a dialogue with the central government.
The video angered the Nigeria Delta Liberation Force (NDLF), who issued a statement defending Jonathan warning of retaliation if the president's life was endangered.
Over the past week, northern Nigeria has been shaken by several attacks by suspected members of Boko Haram. A bomb attack in the town of Kaduna left at least 46 dead over Easter and another near the border with Cameroon killed at least 10 people.
Since Boko Haram stepped up its deadly operations in 2009, the group is reported to be responsible for the deaths of at least 1,000 people.