Was it bad for you, too? Literary Review Bad Sex Award goes to Italian author Erri De Luca
His novel The Day Before Happiness scoops the prize with phrases such as 'My body was her gearstick'.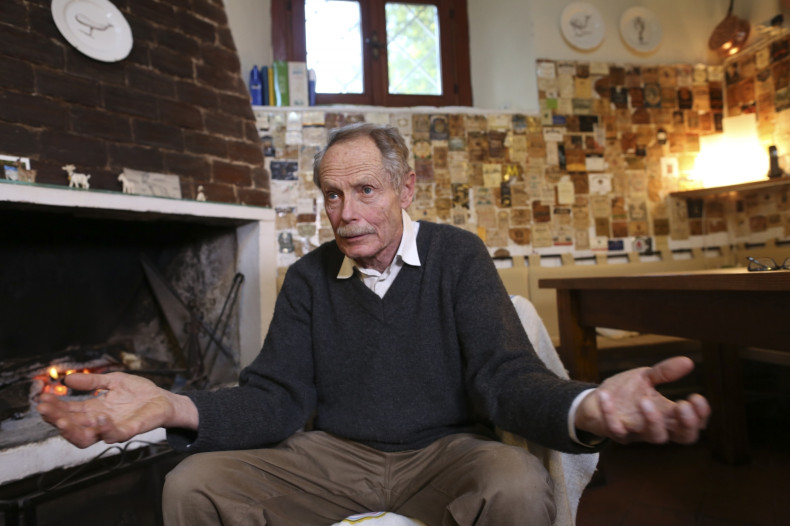 Italian author, poet and translator Erri De Luca has been named the winner of one of the most coveted — and most dreaded — prizes in fiction: the annual Bad Sex Award. Given each year by the Literary Review, the prize goes to lurid descriptions of sex which are outstandingly awful within novels that are otherwise considered well-written. Pornographic novels are not eligible.
De Luca beat fellow writers Tom Connolly, Ethan Canin, Gayle Forman, Janet Ellis and Robert Seethaler to win the 2016 prize for a purple passage within his acclaimed work The Day Before Happiness which climaxed, somewhat messily: "I went in up to my groin and came out almost entirely. My body was her gearstick."
De Luca — winner of the European Prize for Literature in 2013 — was unable to attend the ceremony, at London's aptly-named In and Out club, and publisher Allen Lane collected the award on his behalf. De Luca beat off stiff opposition from the likes of former Blue Peter presenter Ellis — mum of pop star Sophie Ellis-Bextor — with lines like "his thumb circling, and I spill like grain from a bucket".
The Bad Sex Award has been thrust on an unsuspecting public each year since 2003 and previous "winners" include Tom Wolfe and Sebastian Faulks. The then-editor of the Literary Review, Auberon Waugh, said the intention was to "draw attention to poorly written, perfunctory or redundant passages of sexual description in modern fiction". Some writers take it better than others: Faulks, Wolfe and Ben Okri all decided against coming, which — bearing in mind the prize's marketing value — could be seen as premature.
Last year's winner, Morrissey, won for a well-lubricated passage in his much-panned debut novel, List of the Lost, which included the improbable word-combo: "Eliza's breasts barrel-rolled across Ezra's howling mouth and the pained frenzy of his bulbous salutation extenuating his excitement as it whacked and smacked its way into every muscle of Eliza's body except for the otherwise central zone."
"There are too many good things in life to let these repulsive horrors pull you down," Morrissey later ejaculated after he had won.