Was this Tory MP caught looking at scantily-clad showgirls on his mobile in Parliament?
First day back in the Commons and one politician was already seeking fun elsewhere...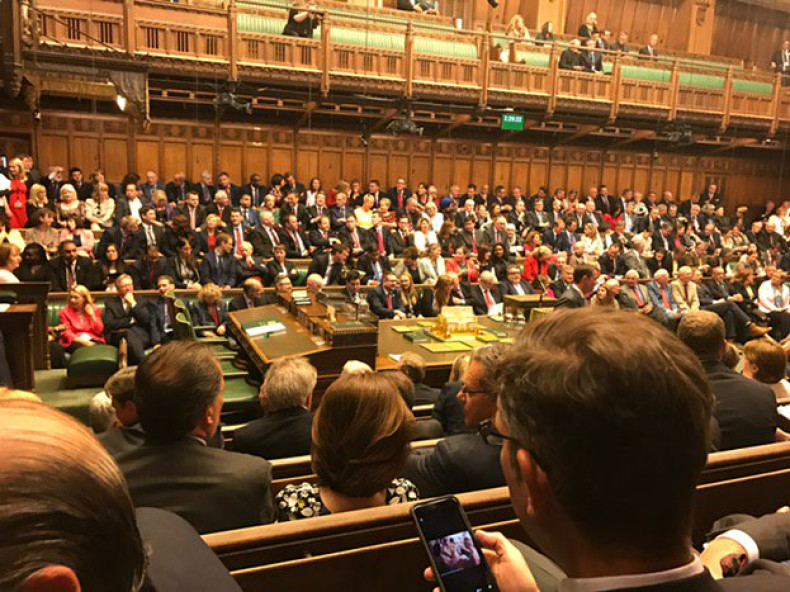 Today was the first day of the new parliament. For some MPs it was their first time in the House of Commons, for others it was a return to an old stomping ground. But one MP in particular appeared to be having a whale of a time as he flicked through some racy pictures on his smartphone.
Conservative MP Anna Soubry tweeted a picture – since deleted – of the session captioned: "is this the first parliament where everyone thinks they're a winner when in fact we're all losers except the DUP."
However, one aspect of the photo in particular caught the eye of social media.
The photo looked over the shoulders of fellow Tory MP Jonathan Djanogly, capturing what appeared to be a graphic image on his smartphone.
It eventually emerged the photo he was looking of depicted three scantily-clad ladies playing chess.
It was a busy day in the Commons. John Bercow was re-elected as speaker of the house, amid Theresa May preparing a deal with the DUP to form a government ahead of next week's delayed Queen's Speech.