For Cardi B, 2017 was definitely her year. The 25-year-old hip-hop star made history in September as the second solo female rapper to hit No. 1 on the Billboard singles chart with her hit Bodak Yellow. She got engaged to her rapper boyfriend Offset in October and won several awards including BET Hip Hop Award for Best New Hip Hop Artist.
But the Bronx native's success doesn't stop there. She has kicked off 2018 with another impressive achievement: becoming the third act to have their first three songs on the Billboard Top 10 simultaneously.
Billboard has G-Eazy's No Limit, featuring A$AP Rocky and Cardi B at number four; Migos, Nicki Minaj and Cardi B's MotorSport at number seven; and Bodak Yellow is still sitting tight at number ten.
The former exotic dancer, real name Belcalis Almanzar, is in good company with The Beatles and Ashanti the only other acts to manage the same feat.
Paul McCartney et al scored their hat-trick in 1964 with She Loves You, I Want to Hold Your Hand and Please Please Me.
While Ashanti cleaned up in 2002 with her solo offering Foolish and as a featured artist on Fat Joe's What's Luv? and Ja Rule's Always on Time.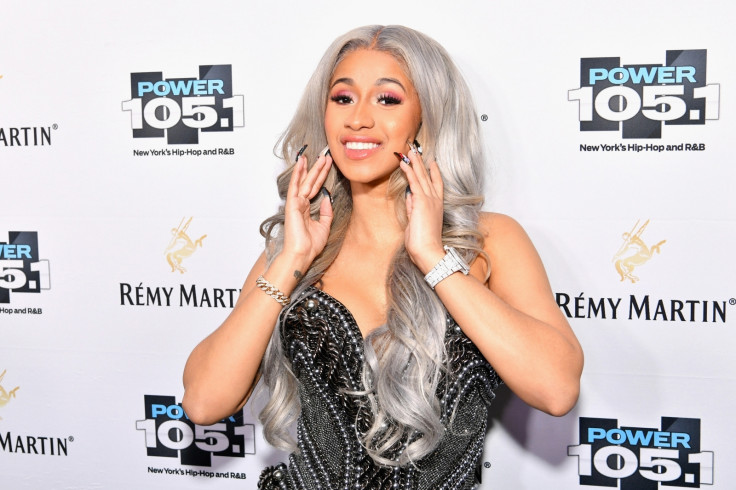 Taking to Instagram, Cardi shared a video of her celebrating the way only Cardi could: dancing in her bra and hair bonnet.
"What a great way to start my Year.Thank you Lord," the estatic star captioned the video shared with her 15.3million fans. "Only you and i know how much I pray to you.These last few weeks been too much for me but my Lord always find a way to uplift me.
"Thank you to my fans ,DJS ,Team for the support.Thanks to all the artist who featured me I️n these songs and thanks guys for showing my second single BARTIER CARDI some love. I love you."