Watch cyclist rugby tackle thief after leaving bike unattended for just 17 seconds
CCTV footage shows what could happen if you leave your bike unattended for even a few seconds
Cyclists are being warned not to leave their unattended bikes unlocked even for a matter of seconds following an attempted theft in Dublin.
Footage has been released showing a mechanic at a bike shop in the Irish capital rugby tackling a man who attempted to take his wheels.
The mechanic, who has not been named, is seen leaving his bike outside the shop unlocked for just a few seconds while he pops inside.
During this time, two men ride past and spot the unattended bike. One of the men then runs over and attempts to steal it, before the mechanic runs and jumps at him, sending the suspect to the floor.
The owner of the bike managed to retrieve it following a short conformation with the pair in the middle of the street.
A caption of the CCTV footage, released by Dublin bike store 360 Cycles, said: "How quick can a bike be robbed? Less than 17 seconds based on this video.
"One of our senior mechanics was very lucky to get away with about €200 (£181) worth of damage rather than losing his carbon racing bike.
"This happened in Clontarf over the weekend and we would like to urge all bike owners to lock their bikes at all times even if you are just leaving it for under a minute."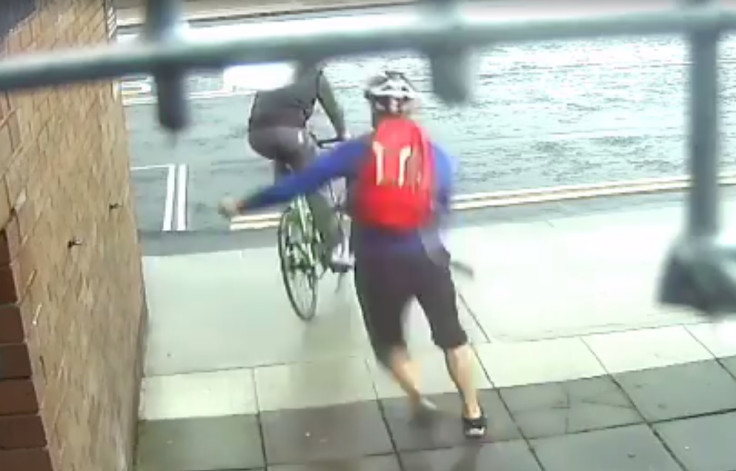 © Copyright IBTimes 2023. All rights reserved.