Japan has launched the smallest-rocket ever to deliver a satellite into space, achieving a major feat in the spacefaring industry.
The unique record was set after Japanese Aerospace Exploration Agency or JAXA modified an SS-520 sounding rocket inside its nose and launched a 13.6-inch TRICOM-1R aka Trichom One Ear cubesat on it, according to a report in Engadget.
The launch, as the agency reported, was successful and the satellite equipped with radio and imaging instruments is working normally.
"Unit 5 of the SS-520 flew as planned, succeeded in separating the TRICOM-1R microsatellite in orbit for about 7 minutes 30 seconds after the experiment," said the statement from Jaxa. "The TRICOM-1R's status is normal."
According to the Japan Times, the vehicle is as tall a utility pole measuring 33ft in height and around 20 inches in diameter. Built from home electronics and smartphone parts, the whole thing weighed approximately 2,900kg at lift-off, of which 140kg belonged to the tiny payload, which says was small enough to fit even inside a car, the Engadget report said.
Now, the tiny satellite will use its position in low-Earth orbit and designated set of cameras to observe our planet.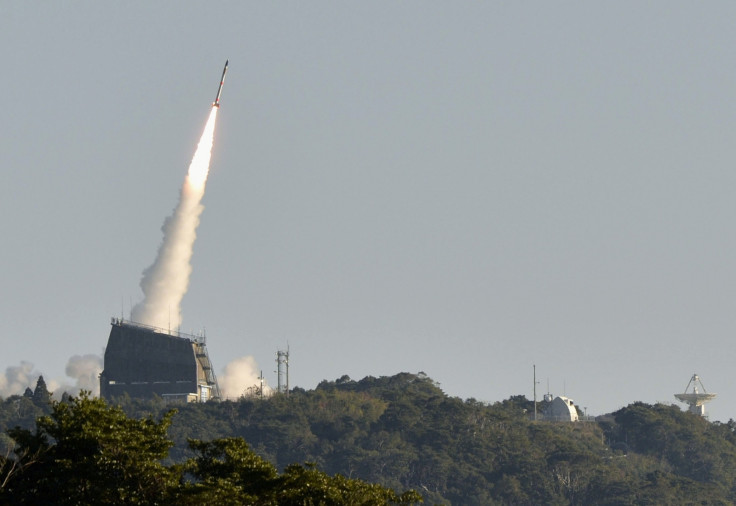 The record-setting flight came a year after a similar mission vehicle failed because of a technical glitch that kept officials from activating its second stage. Within seconds of blast-off, the vehicle lost all telemetry data. An investigation later revealed that the accident happened due to a short circuit.
The latest success takes miniaturised rocket launches a step closer towards prominence in the spacefaring sector. However, it is worth noting that Japan is not the only one in this race.
Earlier this month, New Zealand-based space startup Rocket Lab delivered four tiny satellites to low-Earth orbit including a giant disco-ball almost a meter wide (91cm), called the Humanity Star. The ball is fitted with reflective panels and is expected to shine brightly in the night sky over next nine months. However, astronomers have argued that the light from the artificial disco ball will disturb the balance of the universe.
Still, launches like these are economically effective than regular-sized space vehicles and could pave a much affordable and reliable option for small companies to get their payloads safely into space, The Verge reports.