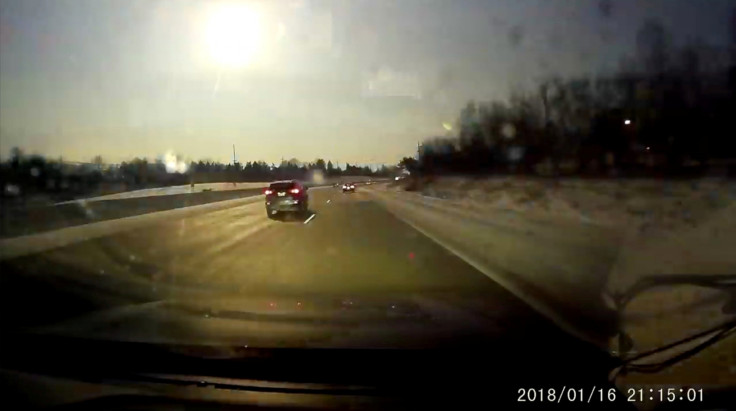 People in upper midwest United States were rattled after they witnessed a bright flash in the sky followed by a loud explosion on 16 January. According to various reports on Twitter, the flash occurred around 8pm and was visible in Michigan, Ohio, and parts of south-west Canada.
The National Weather Service in Detroit has confirmed the flash and boom was a likely natural phenomenon. "After reviewing several observational data-sets, the NWS can confirm the flash and boom was NOT thunder or lightning, but instead a likely meteor. We continue to monitor feeds from astronomical agencies for official confirmation of a meteor," the service posted online.
t looks like from videos and reports we've gotten (that it's a) meteor," said Jordan Dale, meteorologist with the National Weather Service in White Lake told Detroit Free Press. "However, we cannot confirm it's a meteor. At this point, we're just sticking to what we know."
Ingham County Office of Homeland Security and Emergency Management also issued an alert assuring people that there was no reason to call 911.
"Multiple sources report that a fireball meteor was seen over the county earlier this evening. While many also reported an explosion, there is no indication that anything landed on the ground or caused damage. Most likely it was the boom of the meteor breaking apart," it stated.
Authorities are yet to confirm if the passing flash was in fact a meteor. They have yet to inform if the passing space rock crashed someplace in Michigan.
The United States Geological Survey reported a 2.0 magnitude earthquake in Lake St Clair at exactly the same time as the meteor flashed through the sky.
Witnesses immediately shared their experiences on social media along with video footage of the incident. Many were worried about a possible earthquake while some even expressed concerns of a attack from North Korea.