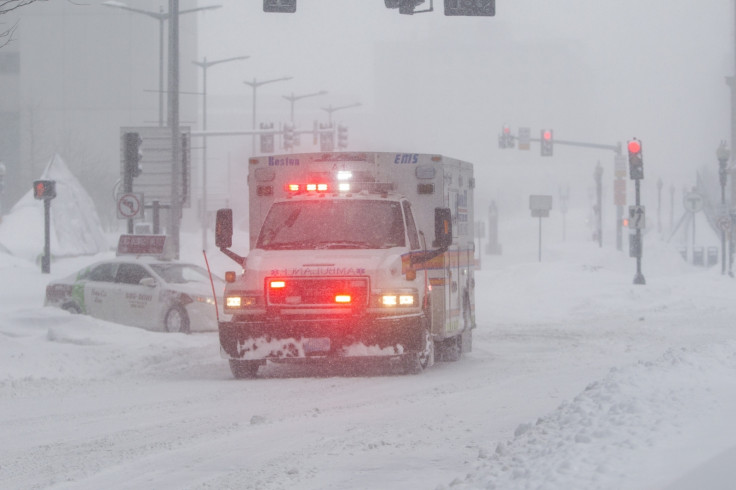 A video of passers-by on the West Yorkshire streets helping tow an ambulance that got stuck in heavy snow, has melted several hearts on the internet.
Anji Barrett, a Facebook user uploaded the video on her wall. The video posted on 17January (Wednesday) has already been viewed more than 18,000 times.
In the video, people can be seen pushing and towing the emergency vehicle, which was trying to get to a 999 call.
According to Yorkshire Evening Post website, the emergency vehicle was said to be responding to an incident when it got stuck in the heavy snow along the Keighley Road in Halifax.
Maggie G, a resident in the area said: "The men pushed and towed an ambulance up Keighley Road and onto Raw Lane and onto Mixenden lane so they could get to a call.
"The video is from a lady on Facebook but one man in the video is my husband and the man towing it is our neighbour."
In a similar incident, on 4 January, farmers on their tractors helped pull out people stuck in eight or more inches of snow on the Eastern Shore of Virginia.
The farmers assisted in getting Accomack-Northampton Electric Cooperative linemen to the locations where the repair utility lines were damaged due to the storm, Delmarva Now website reported.
Theresa Long Pittman, Accomack County agricultural extension agent, in a Facebook post said, "Farmers and their tractors have also pulled out the ambulances that were stuck and also taken nurses to their shifts at the hospital ... If you have power .... Thank a lineman and thank a farmer."