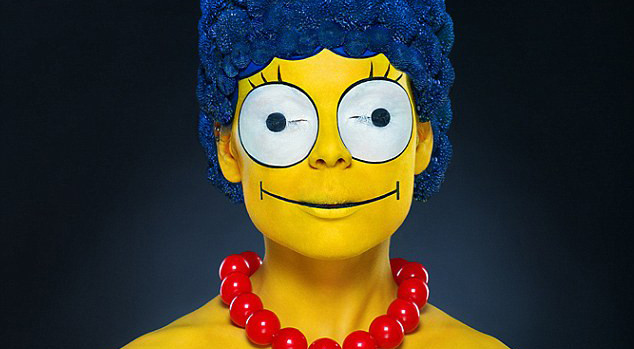 Photographer Alexander Kholov, make-up artist Veronica Ershova, and hair stylist Mikhail Kravchenko have collaborated to fuel your nightmares.
Deciding to create a real-life version of Marge Simpson probably seemed like a decent enough idea at the time, but the results are truly terrifying.
You can see the process of turning a model into the iconic character below...
"Marge Simpson is a cult cartoon character in the present world. We love Marge, that's why we decided to make her alive using the skills of make-up, hairstyle, floristics and photography," say the trio.
"It was important to pay attention to the details of original image. Veronica Ershova, the make-up artist, painted the model face and the stylist Mikhail Kravchenko created the huge hair – the calling card of Marge's image.
"We wanted to make unusual hairstyle and Mikhail used real chrysanthemums painted in blue and special frame. With the real flowers we achieved necessary volume and texture."
The video is part of Kholov's "The Art of the Face" series, which includes some remarkable imagery including make-up designed to look like the work of Andy Warhol and Picasso.
You can see the completed look below...