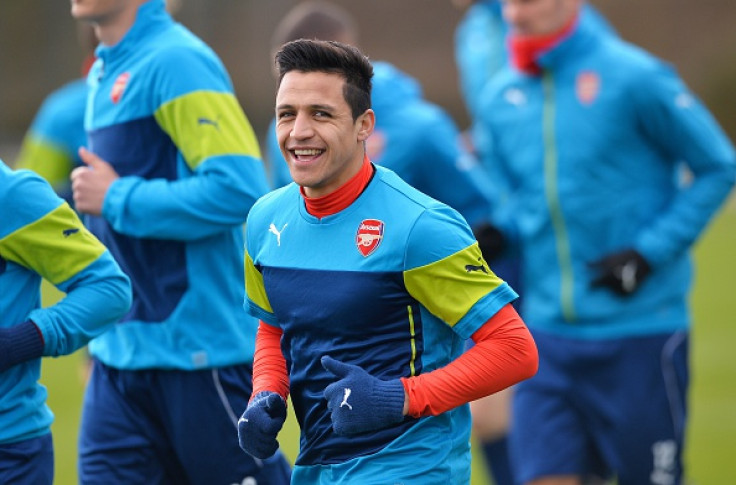 Arsenal have been handed a double boost after Alexis Sanchez and Laurent Koscielny took part in training with the first-team ahead of their clash against Watford on Saturday (17 October). Arsene Wenger had admitted earlier in the week that the duo will undergo late fitness tests to determine their participation in the weekend's Premier League clash.
"The only thing today is Koscielny has a definite test to see if he is available or not. I am not [comfortable that Sanchez played against Brazil and Peru] but there is not a lot I can do about it. He came off as you saw against Manchester United with a hip problem, a rotator muscle, and he wants to go," Wenger said, ahead of the game against local rivals Watford.
"We have to see what happens, how he comes back. I don't think there is a lot you can do. He played and we have to see if we have to protect him in our next game or not," the Frenchman added.
Sanchez, who came off with a hip injury in the latter stages of the second-half during Arsenal's 3-0 win over Manchester United, played both of Chile's World Cup qualifier games against Brazil and Peru despite not being fully fit. Wenger was unhappy, but admitted that it was out of his control. The former Barcelona star, however, looks to have recovered sufficiently, and according to the Mirror, he took part in training with the rest of the first-team squad.
Koscielny, on the other hand, suffered a hamstring injury during Arsenal's Champions League loss to Olympiacos and has subsequently missed the game against the Red Devils, and was omitted from the France squad for their friendlies against Armenia and Denmark. The defender, who had a test on Thursday (15 October) seems to have been given the all-clear by the Gunners medical staff after he was pictured training with the first-team on Friday.