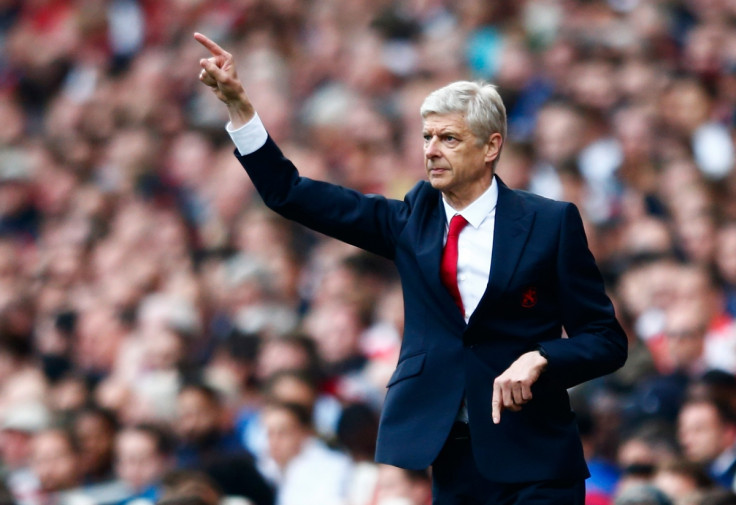 Arsenal manager Arsene Wenger has once again taken aim at former Manchester United defender Gary Neville after the Sky Sports pundit alleged that the club do not prepare properly for big games. The French boss criticised the ex-England international earlier in the campaign after being labelled "naïve or arrogant" and has reopened the war of words between the pair.
Writing in his Daily Telegraph column prior to the Gunners' 3-0 win over United at The Emirates Stadium, Neville said: "Over these past three or four years I don't believe Arsenal have prepared mentally for the biggest games. It's not enough for them to play their way and assume it will bring them out on top.
"It's never enough," added the 40-year-old eight-time Premier League title winner. "Big games are won by the details, the thought process, the preparation. If Arsenal make that change, they can really push for the title."
Asked about the comments prior to the resumption of Arsenal's season against Watford following the two-week international break, Wenger goaded Neville with a sarcastic response before dismissing the "ridiculous" comments made by the United favourite. "We just turn up on a Saturday go out there and play! Honestly I am 30 years in this job and I have a good tolerance level to listen to things that are really ridiculous, honestly," the 65-year-old told reporters. "But I can do it."
Despite there being a fitness concern over Alexis Sanchez after the forward returned from Chile's World Cup qualifying double-header against Brazil and Peru 52 hours before kick-off at Vicarage Road, several Arsenal players impressed during the international break. Among them was Theo Walcott, who took his recent run to 10 goals in as many starts with the opening goal for England in their 2-0 win over Estonia.
Walcott produced what Wenger labelled his best ever performance in the win over United, a performance which follows an extended run at the heart of the north Londoners' attack, ahead of Olivier Giroud. Wenger believes the level of the 26-year-old's performances are down to his renewed fitness after consecutive seasons dogged by injury.
"I always said that he would play through the middle and he got his knee injury when he played well against Tottenham and it took him a while to come back. In the last two games he looks always dangerous in this position. The quality of his movement is outstanding and he has found his finishing back. Against Man United he found his commitment," he explained.
"The finishing is a bit up and down I think. What you want is the kind of commitment he showed against Man United in the challenges and if he adds that to his game he will be difficult to stop. The only way to help him is to reassure his confidence and I believe that he is still aware of his injury.
"When he went away [with England] and they play on artificial turf [in Lithuania] they had a conversation 'do we play Theo or not?' Overall he has made the most important step in getting over his injury and against Manchester United - he showed he is fully back.
"Sometimes the confidence comes back when you go in and challenge. You naturally avoid but you realise that nothing happens when you do it is important that sometimes you push the player."