Wayne Rooney believes Anthony Martial and Memphis Depay are the future of Manchester United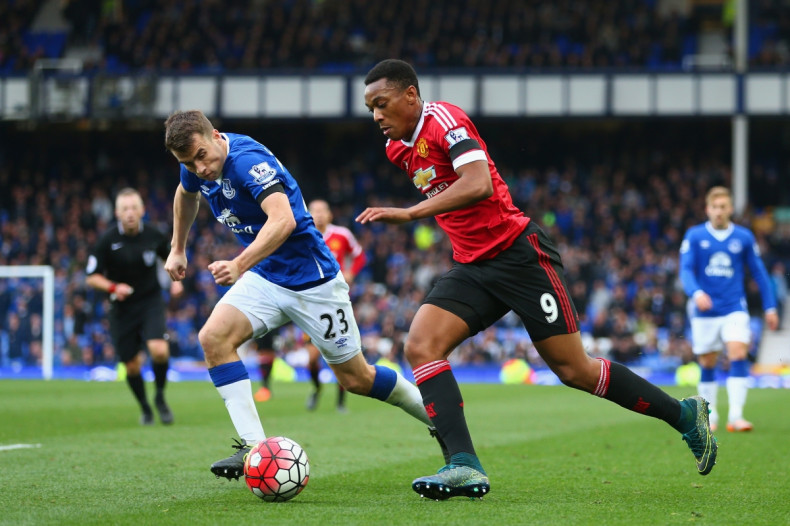 Wayne Rooney believes that Anthony Martial and Memphis Depay could replicate the legendary partnership once formed by Cristiano Ronaldo and himself at Manchester United. The Red Devils captain, meanwhile, also cited Chris Smalling as one of the top three centre-halves in the world during an impressive start to the campaign.
Rooney and Ronaldo made a strong alliance at the Premier League giants after Sir Alex Ferguson lured the two teenagers from Everton and Sporting Lisbon, respectively, in the space of one year. During the summer, many predicted a similar future for Martial and Depay after Louis van Gaal broke the bank to sign the two starlets from Monaco and PSV, a theory Rooney has a lot of time for.
"It is hard to say, obviously, but they are certainly two very good players who have lots of talent and ability," Rooney said to United Review when asked about the youngsters. "If they keep learning and progressing like they are, then hopefully they will do what me and Ronaldo did back then. It would be great for the team if they can do that.
"The good thing is that they want to learn and that is good to see in young players. They haven't come in and just done things the way they want to do them. They are doing things for the team and listening to what the manager is saying to them. I am sure under this manager they will learn a lot and that will help them become top, top players."
Rooney also admitted his surprise at how easily Martial has adapted to the Premier League, scoring five goals in his first ten appearances for Manchester United and causing opposition defences endless problems with his speed.
"I think he has been incredible, how he has come over to Manchester and started the way he has," Rooney said. "Let's not forget he is still a very young lad as well. To come over with his young family and start the way he has, he deserves a lot of credit.
"You can see what a good player he is and he'll be an important player for us from now until the end of the season. He is probably the quickest player in our team, if not the quickest in the league."
Rooney similarly praised Smalling's impressive start to the campaign, labelling 25-year-old defender as one of the best centre-backs in the world.
"He has been incredible and for me he is right up there in world football in terms of centre-halves," the former Everton striker said. "He is in the top three centre-halves in the world – I think he is that good! He is a great player and he is developing to become more of a leader of the back four. It is great to see for both United and England, and hopefully that can continue for him and he can help us to be successful."