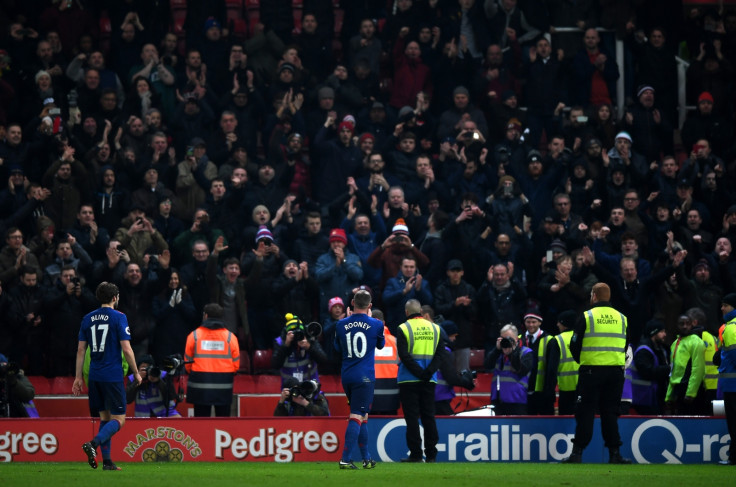 After Wayne Rooney scored a stoppage-time equalizer at The Britannia on Saturday to make him Manchester United's all-time leading goalscorer, we had a look at who he has joined in the all-time leading goalscorer hall of fame from the current crop of Premier League sides.
Arsenal - Thierry Henry (228)
The Frenchman spent eight years at Arsenal after joining from Juventus on August 3, 1999 for a fee of £11 million. Moulded by Wenger, the 39-year-old forward is arguably the greatest player to have ever worn an Arsenal shirt.
Bournemouth - Ron Eyre (202) 1924-1933.
Eyre scored 12 hat-tricks during his time at AFCB.
Burnley - George Beel (179) 1923-1932.
Beel was Burnley's top goalscorer in six seasons and runner-up in another two. He also holds the record for the highest number of goals in a single season at Turf Moor.
Chelsea - Frank Lampard (211) 2001 - 2014
Considered by a number of football experts to be one the greatest midfielders of his generation, the former West Ham graduate surpassed Bobby Tambling's record of 164 on 11 May 2013 against Aston Villa. He is the only Premier League midfielder to have scored 150+ Premier League goals.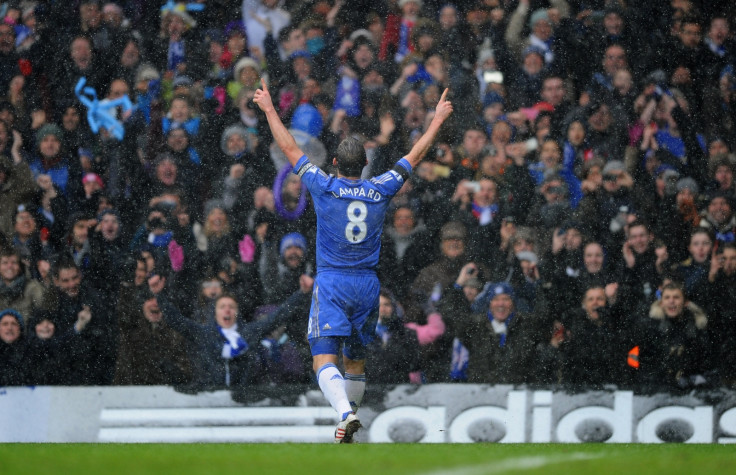 Crystal Palace - Peter Simpson (133) 1925 -1939
The Scotsman had a goals per game ratio of 0.85 and scored 19 hat-tricks in four years at Palace.
Everton - William Ralph "Dixie" Dean (349) 1925-1937
Once scored a record 60 goals in a single season (1927/28)
Hull City - Chris Chilton (193) 1960-1971
Despite numerous offers, Chilton always remained loyal to his local club for the majority of his career.
Leicester City - Arthur Chandler (259) 1923-1935
As well as being Leicester's record goalscorer, he also holds the record for most goals scored in a single season for The Foxes (34). Chandler, quite remarkably, never scored a penalty - he took two in his career, and they were both saved.
Wayne Rooney factfile:
Born on 24 October 1985
Made his profesional debut at the age of just 16 for Everton in 2002.
Signed for Manchester United in 2004 for £25.6 million
Rooney has won five Premier League title's, one Champions League, two FA cups and one League Cup in his 13 years at United.
His 195 Premier League goals makes him the competitions second-highest scorer of all time, behind Alan Shearer (260).
Liverpool - Roger Hunt (245) 1959-1969
Hunt became Liverpool's record goalscorer on 7 November 1967 after making his debut eight years earlier.
Manchester City - Tommy Johnson (158) 1919-1930
When Johnson was sold to Everton for £6,000 in 1930, the clubs attendances dropped by a massive 7,000 in protest at the sale of their best player.
Manchester United - Wayne Rooney (250)
The former England captain is now not only the all-time leading Premier League goalscorer for Manchester United, but also the club's top goalscorer of all time. The former Everton striker has won the Premier League five times at Old Trafford.
Middlesbrough - George Camsell (325) 1925-1939
Just behind Dixie Dean's 60, Camsell's 59 goals in 37 games is the second-highest number of goals scored in a single season. He scored 24 hat-tricks for the club
Southampton - Mick Channon (185) 1966-1977 & 1979-1982
Channon made his debut as a 17-year-old in 1966 and scored against Bristol City. He went on to score a further 184 goals for the club.
Stoke City - Freddie Steele (142) 1934-1949.
Steele scored 33 league goals in the 1936/37 season at the tender age of 17. The Stoke-born forward actually had to retire at just 23 due to depression.
Tottenham Hotspur - Jimmy Greaves (220) 1961-1970.
The highest goalscorer in the history of English top-flight football (357). Greaves finished as First division's top scorer in six seasons and is a member of the English football hall of fame.
Watford - Luther Blissett (148) 1976-1983, 1984-1988 & 1991-1992.
Blissett helped Watford to win promotion from the Fourth division to the First division under Graham Taylor, scoring 148 goals in 415 appearances for The Hornets.
West Bromwich Albion - Tony Brown (218) 1963-1979.
"Bomber Brown" was often known for his spectacular goals. Brown scored 218 goals in 574 games for Albion.
West Ham United - Vic Watson (298) 1920-1935.
Watson, a centre-forward, played 505 times for The Hammers and managed 13 hat-tricks between 1920 and 1935.