England caretaker manager Gareth Southgate has confirmed Wayne Rooney will not feature in the starting line-up for the World Cup qualifier against Slovenia on Tuesday night (11 October). Southgate added that the decision was not related to Rooney's performance during the 2-0 victory over Malta, and confirmed that Liverpool midfielder Jordan Henderson will take the armband in his absence.
Rooney's role with the national team has been under scrutiny since the disappointing Euro 2016 campaign, when former manager Roy Hodgson deployed him in the middle of the park. Sam Allardyce also started him in his only game in charge against Slovakia last month, while Southgate decided to keep him in the line-up during the Saturday's 2-0 victory over Malta.
That decision seemed to backfire after the Manchester United star was booed by sections of the Wembley fans as he failed to perform when operating in a deep-lying midfield role, one that would have seemed perfect for Tottenham's Eric Dier.
Southgate defended his captain after the game but has now revealed that the United star will be named on the substitutes' bench for the World Cup Qualifier in Slovenia.
"It's very straight-forward. We've looked at the way Slovenia play, which we did midway last week. And we profiled the kind of midfield we wanted to play. It is in no way a reflection of Rooney's performance at the weekend, in fact we were very pleased with the way he played. It was not an easy decision to make but we felt it was the right one," Southgate said, adding that Rooney has accepted the decision.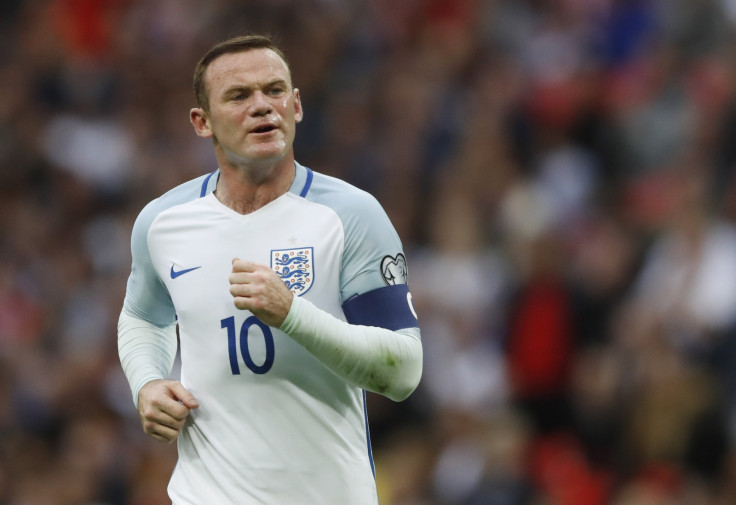 "Not only did he accept the news with professionalism but he immediately said he wanted to talk to you today. I didn't necessarily think that was the right decision. But he is still captain of this team while I'm in charge. This week has only reinforced him as the leader of this group."
Rooney has expressed his full support for the decision, backing England to get the victory anyway.
Rooney said: "I understand and respect the manager's decision, and I'll support the players and be ready to come on if needed. Hopefully we can get three points. I show great pride playing for my country, whether that's from the bench or from the start."
Southgate added that Liverpool midfielder Jordan Henderson will be captain in the absence of the United star.
"I've been very impressed with him. What's stood out for me is that he's captained a club where he's had to take over from one of the biggest players in English football [Steven Gerrard]. In this group he has a voice, an opinion, and ideas of what we need to work on, and good tactical awareness. He's used to the responsibility of captaining a big football club," Southgate said, before confirming that Dier will anchor the midfield.
"Eric Dier will start and its clear they [Dier and Rooney] are two different sorts of player. We are away from home and we need different skills for a different tactical challenge. As a coach you've got to look at the right setup."