Manchester United's record goalscorer Wayne Rooney should return to Everton and "turn them into a top-four club", according to former veteran manager-turned-football pundit Harry Redknapp. Rooney broke Bobby Charlton's 44-year goalscoring record and netted his 250th goal for United with a sublime free-kick against Stoke City on Saturday (21 January) but has been largely consigned to the substitutes' bench by Jose Mourinho this season.
Rooney has been linked with a move to China in recent weeks, but former Tottenham and Portsmouth boss Redknapp believes the 31-year-old should go back to his boyhood club and "make the difference". The 69-year-old also thinks Rooney's influence around the club would be immensely beneficial for starlets like Tom Davies and Mason Holgate, who have broken into the Everton first-team this season.
"Mourinho doesn't see him as a starter. He doesn't think he is better than Zlatan," Redknapp told talkSPORT. "Maybe it is time for him to have one more challenge - go somewhere where he is wanted and going to be a big player.
"He could go back to his own club Everton. He is an Everton fan. Go back there, finish your career there and take Everton into the Champions League positions.He could go there and turn them into a top-four club. He could make the difference.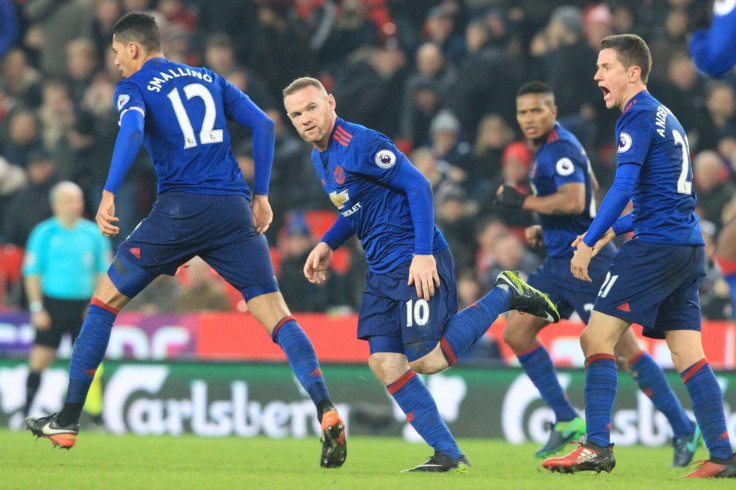 "He could help these young kids who have come in. Imagine having Rooney back around to help on the park, look after them and teach them the game."
It remains to be seen if Everton make a move for the Croxteth-born forward but Ronald Koeman is believed to be keen on the idea of bringing Rooney back to Merseyside and registered his interest in the decorated forward a couple of months ago.
"He is a great player, and he has still not finished his career," Koeman said back in October. "I do not know how his situation is, and I need to respect that situation. That's not my problem. But even when we get one time the possibility that Rooney is an option for Everton, I'm very pleased."