Former Newcastle United striker Alan Shearer has urged Wayne Rooney to leave Manchester United. The 42-year-old Magpies' legend believes Rooney must realise he is no longer first choice at Old Trafford and look to re-establish himself at another team.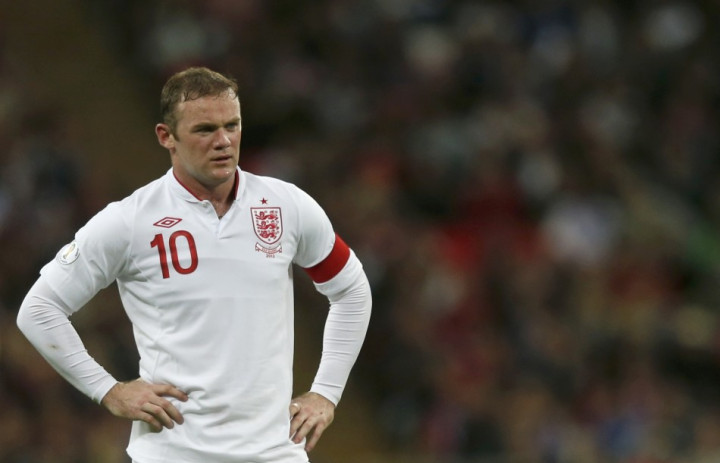 "Looking at it, things don't seem right. He has been left out of the team, shunted around and been subbed more than once. I would be wondering just where I stand. If he is not happy, he needs to move," Shearer explained to The Sun.
Speculation over the England international's future reached a high after he was benched for the second leg of a Champions League knock-out tie against Real Madrid. The 27-year-old ex-Everton striker has had a reasonable season in the Premier League, despite limited starts and being played out of position: he has 12 goals and nine assists from 24 games.
However, he looked unhappy after being taken off during United's midweek game against West Ham United; Sir Alex Ferguson replaced him with 39-year-old Ryan Giggs. There have been reports suggesting Ligue 1 leaders Paris St Germain are interested in signing him in the summer and should Rooney remain on the fringes of the first team at the end of the season, he may decide to take Shearer's advice, particularly with the 2014 FIFA World Cup to come.
"It is obvious he is not the No 1 there anymore. Robin van Persie is the automatic choice. Wayne is not even certain of being on the team sheet. He is still England's main hope yet he wasn't good enough for Manchester United on their biggest night of the season for what were described as 'tactical reasons'," Shearer added.
Rooney is understood to be interested in remaining at Old Trafford and has denied the links with PSG. His £200,000 per week contract expires in 2015 and negotiations are expected to start soon. However, it is almost certain that any new deal will feature a lower initial wage.
A number of other top European clubs have been linked to Rooney, including last season's Champions League runners-up Bayern Munich. The striker has also indicated an interest in Spanish giants Barcelona, although neither the Catalans nor arch-rivals Madrid have made any expression of interest in his services.