Wearable technologies such as fitness bands and motion monitors can significantly increase employee's productivity in the workplace, according to a study.
Researchers from Goldsmiths, University of London, studied the effect of wearable devices on workers' wellbeing, productivity and job satisfaction over a one-month period.
The findings of the Human Cloud at Work (HCAW) research revealed that in that period employee productivity was boosted by 8.5%, while job satisfaction improved by 3.5%.
"Wearable technologies are arguably the biggest trend since tablet computing, so it's natural that employees and businesses will look to use these devices in the workplace," said lead researcher Dr Chris Brauer.
"These results show the potential power and application of wearable devices in the workplace from employee biometric CVs to organisational real-time executive dashboards for resource allocation."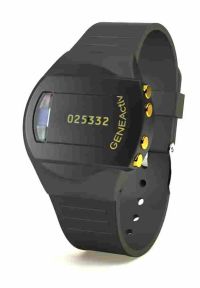 Participants in the study wore Neurosky MindWave brain activity sensors, GENEActiv motion monitors and the Lumo Back posture coach to assess employee behaviour and allow them to improve upon it.
Additional findings also revealed that 29% of UK firms and 63% of US firms are undertaking some form of wearable technology project and that less than 5% of employees raised concerns about wearing the devices.
The location, temperature and even mood data gathered from wearable technology in the workplace could potentially provide important insights into improving not only the worker's performance, but the overall efficiency of a company.
Nigel Beighton, UK chief technology officer of cloud provider Rackspace, said: "Many wearable technologies are focused on improving some aspect of an individual's life – whether it is for health and fitness, focus and concentration, productivity or job satisfaction.
"By focusing on the data as well as the devices, wearable technologies can provide meaningful insights that can be used to improve performance and satisfaction. Essentially wearable tech and big data go hand-in-hand."