Half of the British public have privacy concerns with wearable technology such as Google Glass, but 71% of those already wearing similar gadgets feel that they have enhanced their life.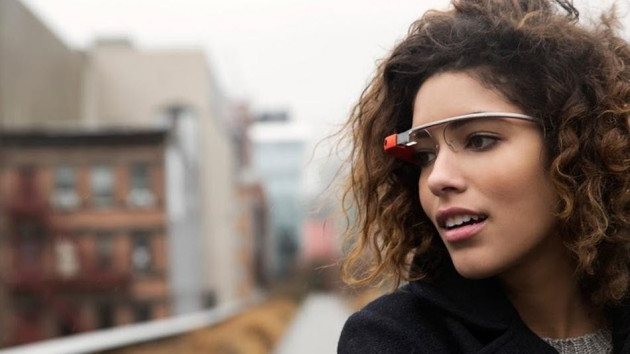 As Glass and devices like the Nike+ FuelBand, Fitbit and Pebble smartwatch start to enter the mainstream, a survey has found that, although privacy concerns are widespread, early adopters of wearable tech are overwhelmingly positive about them.
The survey, which was conducted by Rackspace and CAST (the Centre for Creative and Social Technology at Goldsmiths, University of London), questioned 2,000 British and 2,000 US participants aged 18 and over about their usage and thoughts on wearable technology. It found that an estimated eight million Brits are already using such devices and a further eight million intend to purchase one when they become more widely available.
More than 70% of those already using wearable technology said the device enhanced their life in some way, with 55% of participants saying they use wearable gadgets for health and fitness reasons.
Devices like the Nike+ FuelBand record the fitness of users, while Google Glass can be used to take photos and video, interact with friends, and in the future help wearers interact with third party products and service.
Cloud collaboration
All of this data is collected and stored on the servers of each manufacturer - Nike, Google, Fitbit etc - but cloud expert Rackspace sees huge potential in collaboration, with each device talking to a central server and with each other to provide a more detailed picture of user behaviour.
"We are at the beginning of massive mainstream uptake of wearable devices, with the launch of Google Glass set to further boost adoption," said Robert Scoble, Glass owner and startup liaison officer at Rackspace.
"However, it is important to note that wearable technology and the cloud go hand-in-hand - together they provide the rich data insights that help users better manage many aspects of their lives. Cloud computing is powering the wearable technology revolution. It allows the data generated by wearable devices to be captured, analysed and made readily accessible whenever users need it."
Health and fitness
Health and fitness is an example of where the data collected could be used more productively if it was shared with third parties. One in three British and American participants said they would be willing to use a wearable device to monitor their fitness and share this data with the NHS or another healthcare provider.
By logging information about themselves with wearable technology, 46% of UK respondents said their self-confidence had increased and 54% of Brits said using the devices made them feel more in control of their lives.
One-in-five Americans and 19% of Brits would even allow devices to monitor their location and share this with their local government, according to the survey.
The human cloud
As data is collected and shared, researchers will be able to build up a more accurate picture of human behaviour generally, but also help to understand the behaviours and lifestyle of an individual - providing they agree.
Chris Brauer, co-director of CAST at Goldsmiths, said: "The rich data provided by wearable tech will drive the rise of the 'human cloud' of personal data. With this comes countless opportunities to tap into this data; whether it's connecting with third parties to provide more tailored and personalised services or working closer with healthcare institutions to get a better understanding of their patients."
It is early days for all forms of wearable technology, and in its current Explorer Edition guise, Google Glass is little more than a prototype with a handful of limited features, but Rackspace believes the potential if there to improve the lives of users. Only time will tell if users become more accepting of such devices logging their lives.