Selena Gomez has had quite a trying year after undergoing a kidney transplant and releasing new music, but the reasons behind her recent relationship break-up with The Weeknd may surprise some.
The 25-year-old Fetish hitmaker seemed more loved up than ever with her beau, real name Abel Tesfaye, who she began dating in early 2017 – but things were not as they seemed.
It has now been reported that The Weeknd is the one who ended his relationship with Gomez, and it had nothing to do with Justin Bieber, according to TMZ.
Multiple sources connected to both parties have claimed that their relationship has been "fizzling out" since the summer.
Due to his touring schedule and her shooting plans, they have barely spent any time with one another. They also started to talk less frequently on the phone.
Tesfaye – who was previously in a long-term relationship with model Bella Hadid – apparently enjoyed being single before meeting Gomez. He felt unfairly tied down in a relationship that had lost its passion.
Sources claimed that Tesfaye rang up Gomez and explained how the relationship was no longer working for him, ending it over the phone. Yikes.
Despite the harsh split, it has been reported that the two remain friendly and have even spoken several times since romantically parting ways.
Though Justin Bieber has been spotted hanging out at Gomez's LA pad, the former couple did not rekindle their friendship until after her relationship with The Weeknd was over.
Gomez and Bieber, 23, who had an on and off romance for over three years, have "met a few times" following her kidney transplant. They are said to be "just friends" and "nothing is going on" between them.
Meanwhile, Tesfaye's ex Hadid is apparently not surprised that the pair have split up and "has no sympathy" for the Starboy singer since she was "hurt" when he broke up with her in November 2016.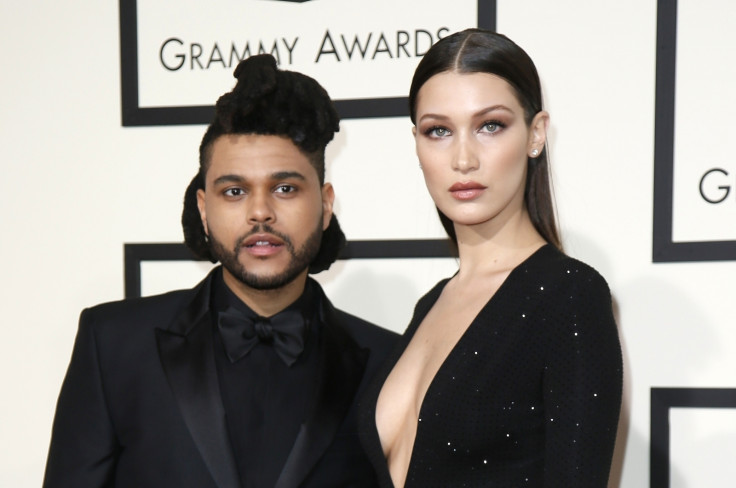 "Bella isn't surprised that Abel and Selena split," a source told Hollywood Life. "She never thought that relationship was going to last.
"She also has no sympathy for him. Bella loved Abel and was friends with Selena so when they started dating it definitely hurt. Bella isn't mean-spirited, but she isn't exactly shedding a tear that they split either. He got what he deserved so he only has himself to blame."