Exes Selena Gomez and Justin Bieber spotted on a breakfast run
"They seemed friendly. There was no PDA," an eyewitness said.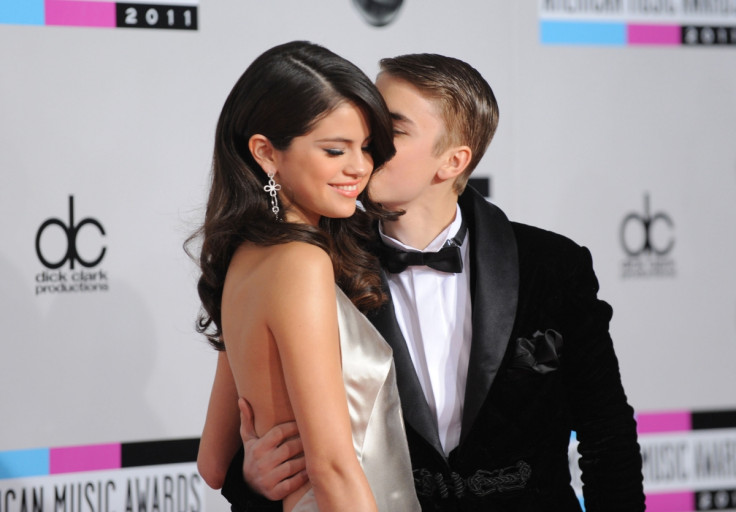 It seems like Selena Gomez and Justin Bieber are on their way to becoming really good friends. After reuniting at the Same Old Love singer's Los Angeles pad last week, the former couple was spotted on a breakfast run over the weekend.
According to Entertainment Tonight, the Canadian singer and the songstress were spotted at JOi Cafe in Westlake Village, California, on Sunday (29 October). They arrived at around 9:30am and left together about 25 minutes later, an eyewitness told the celebrity news website.
"They seemed friendly. There was no PDA," the eyewitness added.
A photo obtained by TMZ shows the two musicians seated at a small table next to a large window from where they were snapped by the shutterbugs. Bieber, 23, tried to go incognito as he pulled his white hoodie over his face, while Gomez, 25, was dressed in a casual striped dress.
The duo was later spotted together at church service, according to E! News.
The Weeknd's girlfriend Gomez and Bieber have met up "a few times" since Gomez underwent a kidney transplant earlier this summer, a source previously told E! News, adding that Bieber and Gomez are "just friends" and "nothing is going on" between the pair.
"They are not dating, it's nothing romantic," a source told Entertainment Tonight. "Justin and Selena are just friends right now. They reconnected and, right now, Justin wants to be a good friend to her. At least for now, it's a friendship.
"Selena is still with The Weeknd, and she only sees Justin as a friend," the source said. "Selena is the one who got Justin involved in this church. It was her attempt to help turn his life around, and it really did help. He's really committed to it and has formed a strong network. So, they have a lot of mutual friends now from that."
Gomez and Bieber dated on and off from 2011 to 2014.