Twenty of the year's best scientific images have been chosen as finalists in the 2016 Wellcome Image Awards. This year's shortlist includes a map of the human brain's pathways, delicate scales on a moth's wing and a close-up of a butterfly's proboscis. The finalists were chosen by nine judges from all those acquired by the Wellcome Images picture library in the past year. The overall winner will be revealed at a ceremony on 15 March 2016.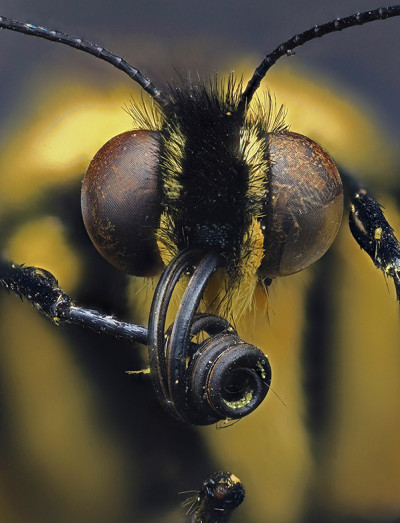 The images will be exhibited across the UK, including the Science Museum in London, as well as in the US, Russia and South Africa. They will also be displayed in Wellcome Trust HQ's windows in London, and will be made available on the Wellcome Image Awards website. They already feature in Wellcome Images collections, where they can be accessed and used along with more than 40,000 other contemporary biomedical and clinical images. The awards were established in 1997 to reward contributors to the collection for their outstanding work.
Catherine Draycott, head of Wellcome Images and chair of the judging panel, said: "Wellcome Images receives hundreds of extraordinary images every year and we're very excited to share this year's selection of winning images. We are thrilled that they will be displayed in more places than ever before – including as far afield as Russia and America – and can't wait to see how each venue displays these amazing images."