Wellcome art show to feature images of tantric Buddhism from secret Tibet temple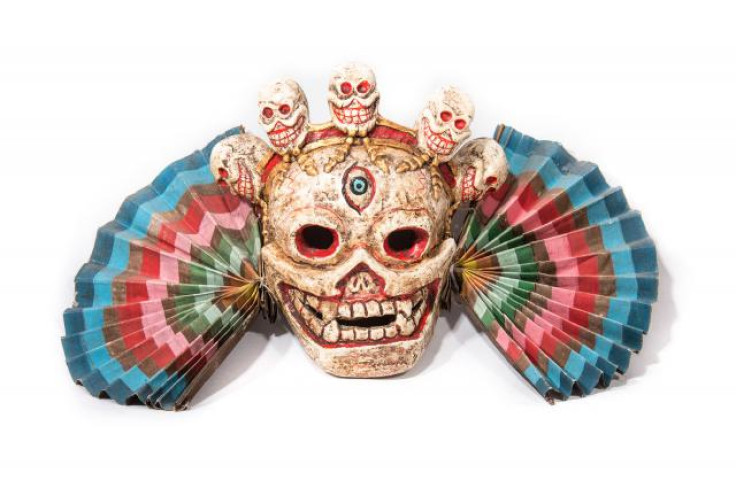 An exhibition of never before seen Buddhist tantric images of 17th century murals, scrolls and ritual artefacts from a secret Tibetan temple will be displayed in London from 19 November to 28 February, 2016. Shot by American photographer Thomas Laird, the images include yogic poses, 84 tantric masters, Buddhas, scenic depictions, symbols and what Laird hints as the 'cosmic vagina', a detail representing the start of the universe.
The secret Lukhang temple in Lhasa has been termed the Buddhist equivalent of the Sistine Chapel with its images explaining creation through the Buddhist eye. The objects totalling over 120 will be featured at the Wellcome Collection show titled Tibet's Secret Temple. Three of the murals from the temple have been recreated by Laird as life-sized digital artworks that form the centrepiece of the exhibition, says Wellcome.
Laird was the first to shoot pictures in 1986 inside the hidden room in the temple created by the fifth Dalai Lama for the private meditation of his successors, reports the Guardian. The present Dalai Lama, 14th in the line, hadn't seen the images till Laird showed them to him 20 years later.
The meaning of the images was then explained to Laird by the Dalai Lama. These include secret practices in tantric Buddhism like a yogi transferring his spirit into a naked couple having sex, or enlightenment portrayed by a tiny crystal surrounded by a rainbow.
Laird sees the collection as a "map of the universe" which he stumbled upon in the 80s when exploring the temple on a small island on a lake. Laird who had settled down in Nepal later moved back to the US to learn technology to make huge, high-resolution recreations of the murals. By piecing together hundreds of frames from different exposures and printing them on transparencies, he was able to create the detailed images.
The co-curator of the Tibet exhibition, Ruth Garde, hopes the murals will challenge western preconceptions about Buddhism. "You come to it thinking it's quite serene, tranquil: deep breathing and that kind of thing," she said. "Tantric Buddhism is very different – the more radical and advanced yoga techniques are quite dangerous."
© Copyright IBTimes 2023. All rights reserved.