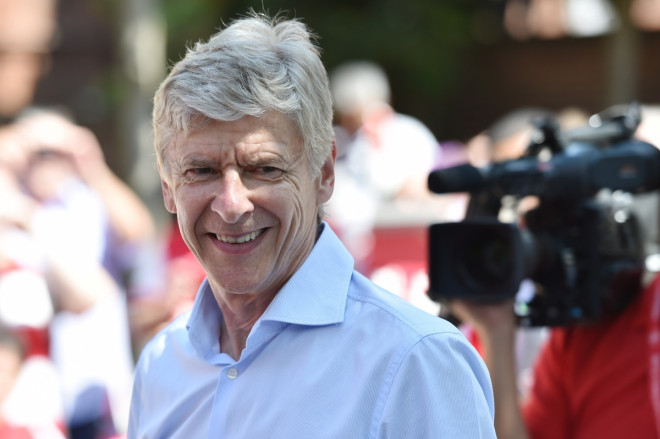 Arsene Wenger has raised the expectations of supporters by stating that Arsenal are ready to spend big in the summer to strengthen their squad.
The Frenchman has signed a new three-year contract which will see him take charge of the Gunners till 2017 where he will look to beckon a new era for the north London club. The manager has seen 18 years at Arsenal where he has managed many great teams with players like Thierry Henry, Dennis Bergkamp and others.
His Arsenal team went a whole season unbeaten in 2003/04 but have failed to live up to expectations in recent times, especially after their move to the Emirates. The Gunners won the FA Cup last season and ended their nine-year wait without a major trophy and Wenger is looking to push on from that historic occasion and challenge for the title.
Arsenal are reported to have a lot of money to spend in the summer and are likely to be in the market for a world class striker and a defensive midfielder along with a right-back to replace Bacary Sagna.
"We know we have to have a successful June and July, that's where you strengthen the team,' said Wenger.
"It's very important that we are good now in the next two months until the end of August, that we can give to the team some more quality and go into next season with the belief we got from [the FA Cup] win.
"Should the fans expect a big summer? Yes, they should expect that.
"What I can promise is that we work very hard in a market that is very, very congested with many people who have a lot of money.
"But we have a big advantage, players want to join us and if we find the right quality I'm sure we can strengthen the team," he concluded.