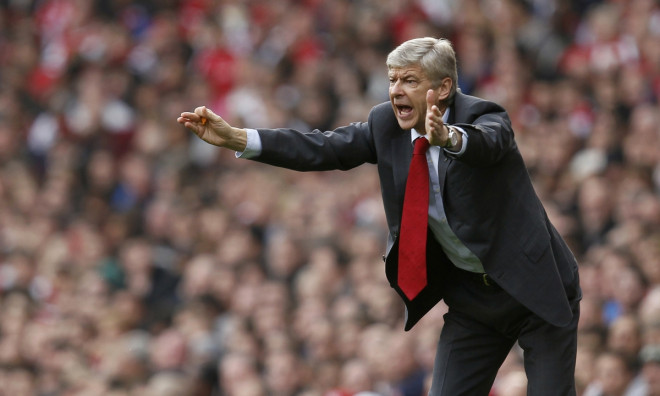 Arsene Wenger believes that it is not all doom and gloom for Arsenal after a miserable week in the Premier League where they relinquished their chances to close in on league rivals.
The Gunners led the table for the better part of this season but gave up the advantage at a crucial moment and are currently six points behind leaders Chelsea.
An ignominious defeat against Chelsea at Stamford Bridge, where they lost 6-0, was followed by another toothless display against Swansea City, drawing 2-2 when Mathieu Flamini scored an own goal in the final minute of the game to hand over two crucial points.
With managerial changes everywhere, it was Arsenal's chance to win their first league title in over a decade. A loss against City will close whatever chance they have of ending their trophyless run in the Premier League.
However, the Gunners are still active in the FA Cup and any sort of silverware at the end of this season will be a welcome boost for Wenger, who is currently under a lot of pressure from judgmental fans.
"We want to finish first in the league and the other priorities are still there. You want to be in the Champions League of course, but it is never good enough to be anything other than first," Wenger told www.arsenal.com
"You want to do as well as you can in sport and that is the ultimate target. You hope always you are the best. After that, second, third, fourth is less good.
"If you ask any team, they have to be in the top four. You cannot say as well it is a shame but you want to be first. You do not work day and night to be second.
"Let's not forget we are in an important race in the Premier League, we are in the semi-finals of the FA Cup. It is not as doom and gloom as everybody paints the situation.
"We live in a period where every game is a definite judgement forever, but life is movement and life is change. Change is part of having disappointments and transforming them into positivity," he concluded.