Arsenal manager Arsene Wenger believes Manchester City's home advantage could prove crucial in the Manchester derby on Monday night but cautioned the experience of Sir Alex Ferguson's side means they cannot be ruled out.
Monday's clash at the Etihad looks likely to define this season's title race, with United ahead of their rivals by just three points going into the match.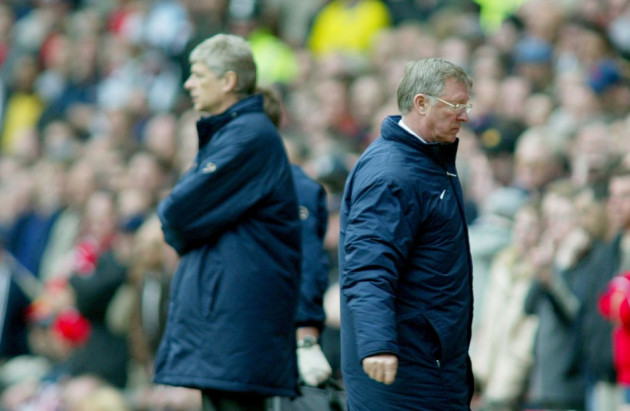 Manchester United manager Sir Alex Ferguson has already labelled the game the biggest derby of his 26-year Old Trafford career but City boss Roberto Mancini has played down its significance, preferring instead to focus on all three remaining fixtures.
"The derby is always the game of the year," he said earlier this week. "For the supporters, a derby is always a different game to the others. It is important for the city. Manchester has two top teams who are in a position to play this important game.
"But for us it will be just one more game, not because we fight for this or for that, and after it there are another two games, very tough games."
Nevertheless, Arsenal manager Wenger insists both sides will view the match as a title decider. A win for City would put them top on goal difference and in pole position to claim their first championship since 1968 and Wenger claims their home advantage could hold the key on Monday night.
"City have the advantage because they are playing at home," said Wenger on Friday. "It is an advantage. City still have difficult games, they have an unexpected chance."
"They were out completely of the race. You would think the momentum goes a little bit with them. United have the experience, they can always respond."
And Sir Alex Ferguson admitted he was looking forward to Monday's clash and said Mancini's comments were merely designed to take the pressure off his own side.
"Maybe he is trying to take pressure off his own players." Added Ferguson "But it doesn't matter. It is not going to affect our approach or attitude to the game. We know the exact situation we are in here.
"We are in a better position than Manchester City. We can get two results, they can only get one. They have to win. We can draw or we can win, which is what we will be trying to do."