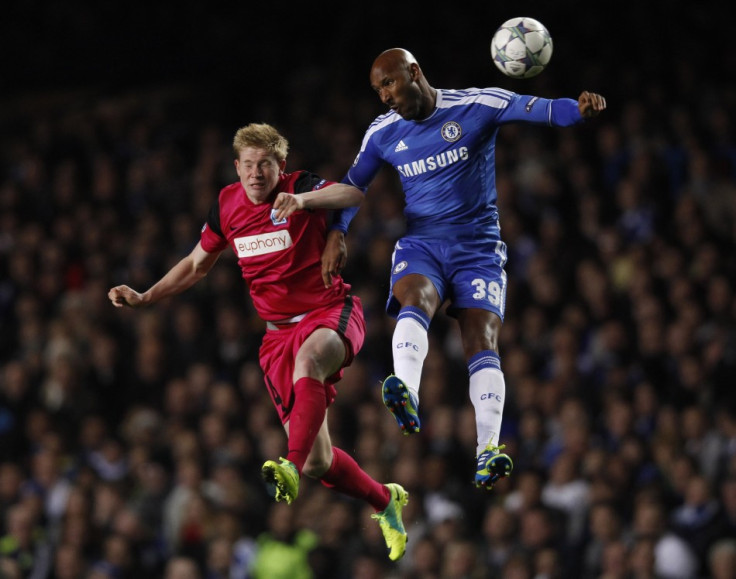 Arsene Wenger has revealed that he believes Nicolas Anelka will make a move away from England in the January transfer window, with the Arsenal manager revealing a deal is close to completion.
Anelka played for the Gunners in the late nineties, before making the move to numerous clubs and finally heading to Stamford Bridge in 2008.
And after the striker had his transfer request accepted by Chelsea last week, Wenger has come out and claimed that his fellow countryman will make a move away from the Premier League in search of more game time.
"You can expect a move but not within England from what I have heard," he said.
"I can't reveal to you what I know because it is not 100 per cent guaranteed."
Both Arsenal and Chelsea are facing the possibility of exits from top players in January. While the Blues have yet to come to an agreement with Didier Drogba over a new contract, Nicklas Bendtner has insisted he wants to leave Arsenal permanently after spending the start of the season on loan at Sunderland.
Tomas Rosicky and Marouane Chamakh have both also been linked with exits from the Emirates, while Theo Walcott, Robin van Persie, Johan Djourou and Andrey Arshavin are all in contract talks with the club as their deals enter the final 18 months.
While both Arsenal and Chelsea have maintained that they hope to keep their older and fringe players in the squad to provide more depth, the temptation of more game time may prove to be too much if clubs can offer their players top dollar.
The sides are also both facing a tougher battle than in recent years to keep a Champions League spot for next season, with Tottenham and Liverpool fighting harder than ever to be included in the top tier European tournament.
Anelka has made 15 appearances for the Chelsea squad this season, and has scored one goal.