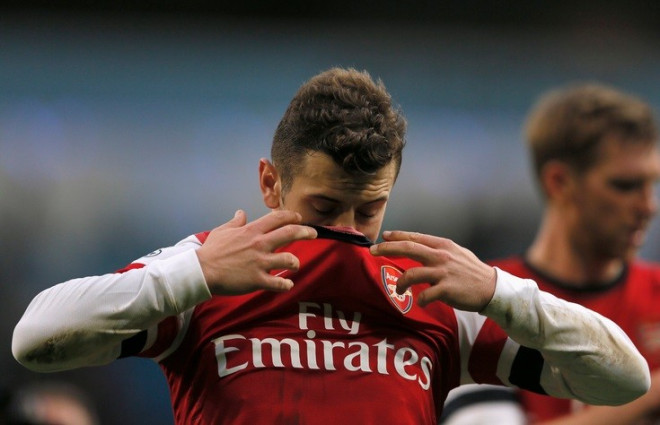 Arsene Wenger believes that Jack Wilshere will be fit for the World Cup with the Arsenal manager insisting he won't rush the midfielder back onto the pitch.
Wilshere suffered yet another injury setback when he was sidelined with a hairline fracture in England's match-up with Denmark in March. The 22 year old is currently training with the Gunners squad and there were rumours he might feature against Newcastle on Monday.
But Wenger insists that Wilshere's full recovery from his injury comes first, despite the next three games being important to their fight for Champions League qualification.
"I don't want to rush his fitness," he told reporters. "If he wants to come back he needs to be fully fit, for that I believe it is very important that we don't rush him.
"We want to do the basic work on his stamina so he can support the demands of the Premier League and the World Cup.
"This time we will take the needed time to build the basic fitness up on a very strong level."
Arsenal are currently fourth in the table but Everton are snapping at their heels in fifth. An upcoming FA Cup final with Hull will also require the Gunners to put out their very best as they aim to win their first trophy in a decade but Wenger is looking more towards Wilshere's availability for the World Cup than his club this season.
"I have spoken to Roy about that and Roy looks to be very keen to take him," Wenger explained.
"I just re-assured him that normally he would be fit if we don't have any setbacks with him."
The Gunners face Newcastle on Monday followed by West Brom and Norwich. While these teams are not at the top of the Premier League their final two fixtures might prove tough as the relegation battle gets tighter.
Wenger said that Wilshere might make an appearance in the side's last three matches in his press conference on Friday but the manager is clearly keen to show Arsenal fans there are no guarantees he will feature this season.