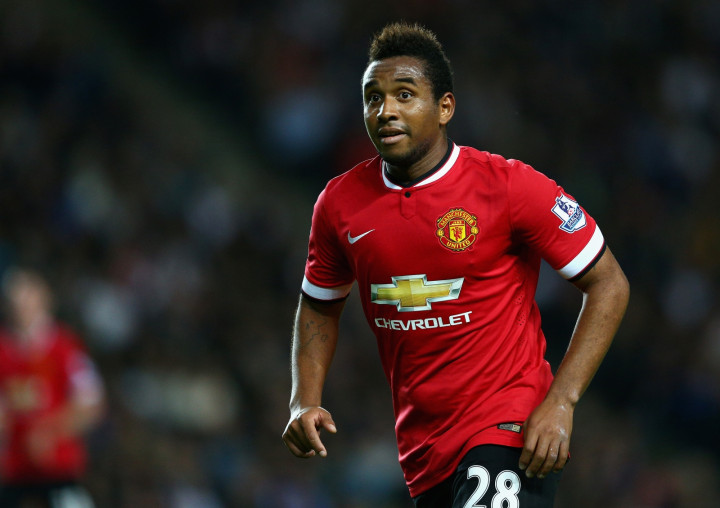 Former Manchester United defender Wes Brown has branded Anderson the least intelligent player he has ever played with in his career.
The Brazilian joined United for a £27m fee in 2007 from Porto but failed to live up to his potential as he went in and out of the squad under Sir Alex Ferguson. The midfielder has made only two appearances for Louis van Gaal's side and is unlikely to feature again in a United shirt after spending nearly eight years and winning four league titles.
Brown, in an interview with the Sunderland Official website, answered a question, stating that Anderson was not known for his intelligence and is yet to understand English, in spite of being in England for such a long time.
When asked about the least intelligent player, Brown said, "'I'd go Anderson. Just because when I was with him he was there for four years and I honestly still don't think he can speak English."
Anderson is likely to end his dismal time at United by moving back to Brazil with Gremio to get more game time and earn back the respect he has not been offered during his time in England. The midfielder has shown glimpses of his genius and was once an integral part of the team, but has not been able to sustain his potential and was soon relegated to the bench.
Anderson is now looking to spend more time with his family in Brazil and is willing to accept a reduction in wages in order to resurrect his footballing career.
"There is always the possibility of returning to Gremio. It's my home, I grew up at the club. I am a fan, everyone knows that," Anderson said.

"It's possible, as it was in the past. I have been contacted by the club before," he added.
"I want to be closer to my family, to my daughters. There has never been an offer, but I have known the club for a long time. I am not desperate to join Gremio, though, as I respect all Brazilian clubs.
"Gremio have a chance but it doesn't depend on me, it depends on their board. I was close a year ago, before joining Fiorentina. I would accept a reduction in my wages," Anderson said in conclusion.