Former Tottenham midfielder Sandro has told Spurs fans to be "happy" over the bright future of the north London club rather than "sad" for appearing to wave goodbye to the Premier League title with a 1-1 draw against West Brom on Monday night (25 April). Sandro, currently at the Baggies, said it had been a "complicated" game for him but wants his former team mates to be pleased with their current campaign should Leicester City finally clinch the title.
Sandro spent four seasons at White Hart Lane before a move to QPR to reunite with Harry Redknapp at Loftus Road in 2010. He joined West Brom a season later after the hoops were relegated to the Championship.
Tottenham fans welcomed him back to White Hart Lane on Monday night with a warm reception in the first-half of the game when the Brazilian was beckoned by Tony Pulis to warm up. Sandro, who came on in the final minutes of the game, told IBTimes UK that it had been difficult for him to dent the title chances of his former side but urged Tottenham fans to keep their heads up as the future of the club looked promising.
"Tottenham fans certainly will be sad but when I played here we were fighting to be among the top four and now they fight for the title." Sandro said. "They have to be happy, not sad."
Asked whether the current Tottenham side was better than the one he played in, he said: "Yes. I think they are a really good team and I think they will have more chances to fight for the tile in the coming years."
Reflecting on his feelings after the game, he said: "It was complicated for me because I spend some good year here.
"But Premier League is like that. We came here (to White Hart Lane) knowing that it would be very difficult to get a point or win but this is how this league works. It is very even, anyone can win or draw to anyone. We played well in the defence. Tottenham had several opportunities but we made a goal in the second half and we got a draw."
Sandro's teammate Salomon Rondon looked seemed unperturbed to see Tottenham falter in their title bid as he believes Leicester deserves to win the Premier League. The striker told IBTimes UK the Foxes was a good example for a team like West Brom to emulate in the future.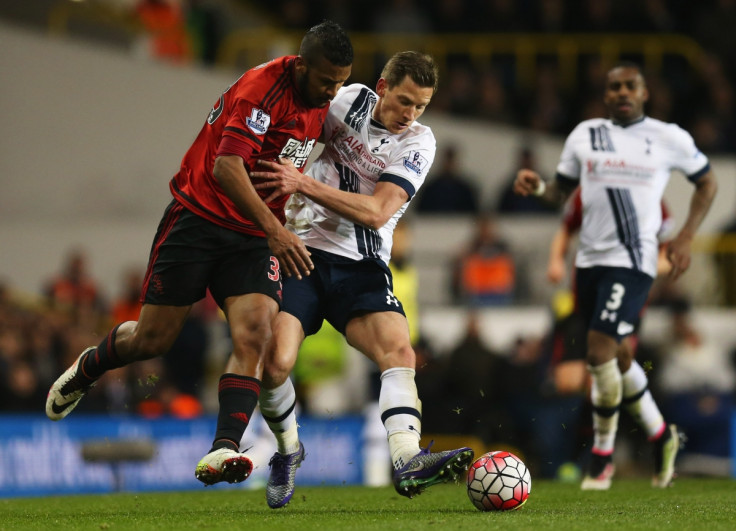 "We came here after three consecutive defeats and it was a good opportunity to turn the things around. Our professionalism is ahead of everything. This league demand you to give the maximum in every game because nobody gives you anything and you can not give anything to the rival," he said when asked how the Baggies got a point against the title-challengers when they had nothing to play for.
"Leicester are doing a pretty good job and deserve to win the title because they have been there since the beginning of the campaign," Rondon added. "They are worthy of the first place."
"It is very rare case but this is football. They had a hot streak and have managed to maintain the confidence to keep up. It is a good example for the rest of the teams. It shows that football is not only for people with money but for the ones who are ready to fight. Leicester is a good example of this."