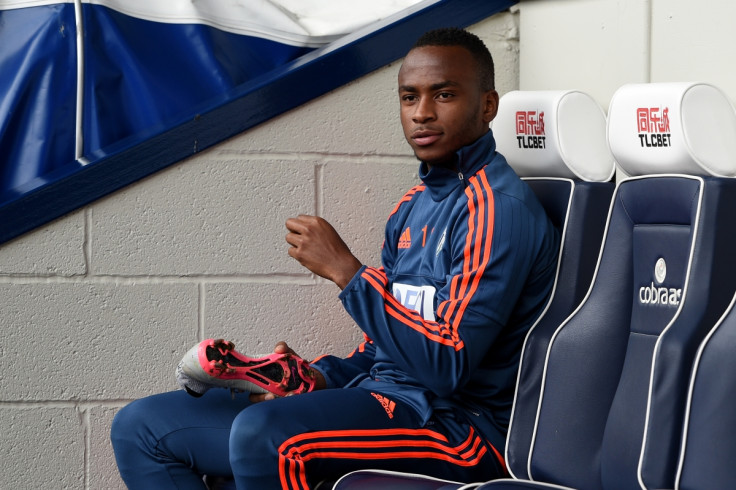 West Bromwich Albion's players have held clear the air talks with striker Saido Berahino after his failed attempts to join Tottenham Hotspur during the summer transfer window. Berahino had a transfer request rejected as four bids from the north London club were turned down during the off-season.
After a final bid from Spurs, reportedly of £23m according to the Daily Telegraph, Berahino claimed on Twitter that he would never play under chairman Jeremy Peace again after the Baggies chief had blocked his exit from The Hawthorns. Berahino was given time off over the international break, but is now expected to return from the start for the Midlands derby against Aston Villa.
In a move which once again damages Tottenham's hopes of signing the 21-year-old in the January transfer window, Berahino's reintegration at West Brom has continued with some frank discussions between himself and his West Brom teammates. Pulis says members of his squad have accepted the forward made a mistake in his handling of his future.
'Very young and very impressionable'
"There was a meeting with Saido," he said of the Tottenham target, according to Sky Sports. "I think the players have had full rein, it's not like I've stopped them talking to Saido or pulled him to one side and put him in the corner. It wasn't a meeting just about Saido, it was a meeting where Saido was in with the players where things got mentioned.
"It's not a case of backing him, they know he's a good player. We've had a meeting and it's exactly the same as I've said before. Young people make mistakes. He is very young and very impressionable and I'm sure if he could have done it again he would have done it differently. The important thing is to get the kid back to what he was before the window opened."
The cementing of Berahino's future at West Brom has coincided with Tottenham discovering a possible replacement for the goal-shy Harry Kane in the form of Sun Heung-min. The South Korea international netted his first goals for the club since moving from Bayer 04 Leverkusen against Qarabağ FK and he could yet become the long-term stand in for Kane, who is yet to net for his club this term.