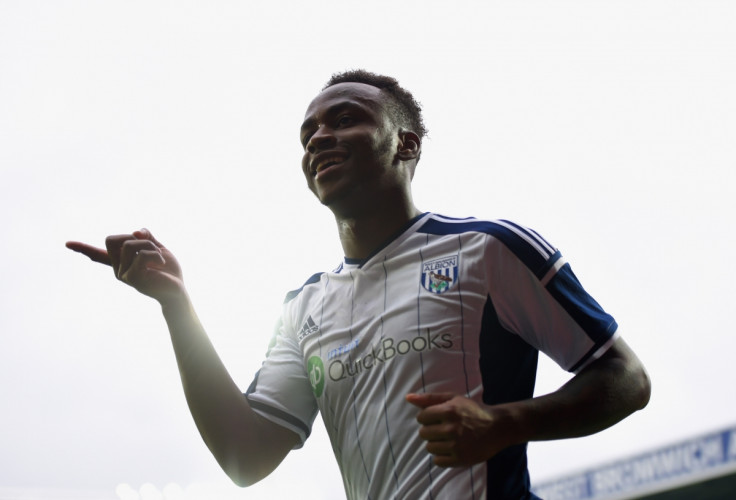 Tottenham Hotspur's offers for Saido Berahino were "not acceptable" due to the payment structure surrounding the deal, according to West Bromwich Albion director of football administration Richard Garlick. Speaking to The Albion Assembly fans group at the end of the transfer window, the Baggies chief said Spurs left it too late to complete the switch.
West Brom rejected four bids from the north London club and a deadline day transfer request from Berahino as they attempted to keep last season's top scorer from the Hawthorns' exit door. The former England Under-21 international then took to Twitter to display his displeasure and stated he would never again play under chief executive Jeremy Peace.
The nature of Tottenham's final bid for Berahino, which was £23m ($35m) according to The Daily Telegraph, included staggered payments that amounted to only £3m being paid up front. Garlick says the club found the terms unacceptable, particularly during the final hours of the window when replacements were difficult to find.
"The club's position was that we did not want to sell Saido," he said during an 80-minute question and answer session, according to the club's official website. "He has two years left on his contract. His goals have kept us where we are in the Premier League. Saido is an ambitious man who wants to push on and there is absolutely nothing wrong with that.
"I had one enquiry from a club, who I won't name, just asking what the plans were with him. There were no offers just a general chit-chat and that was it. Around mid-August the chairman was talking to Tottenham about Fazio, a deal which had been going on for about two weeks and had been progressing.
"There was a question asked about Berahino to which the chairman responded that the club were not selling him. That was prompted with an official offer from Tottenham which was not acceptable and was rejected out of hand. At the same time the offer was put in there was a transfer request put in by the player and you can read into the timing what you want.
"There was a further offer which was off the mark both in terms of the amount and also in terms of the payment structure. There were lots of discussions that took place and it wasn't until deadline day there was a third offer and then a final offer in the mid-offer. We were completely left without being able to get a replacement in.
"Every player has a price. Someone has to make you an offer that makes you interested but that did not happen. If the price is right then you can use that money but you can't use it with six hours to go. There were no replacements. We were preparing for possible eventualities because it would be remiss of us not to do that but as it got to the final day; you start doing deals that are not good for the club."