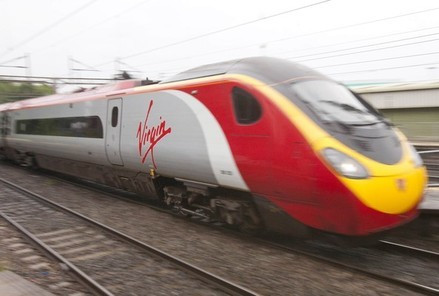 The government has cancelled its decision to award the $9bn (£5.5bn) West Coast Main Line contract to FirstGroup because of "significant technical flaws" in the bidding process.
Ministers have decided to re-run the bidding for the 13-year contract, and initiate two independent reviews of the tendering process. The decision was taken after an internal investigation, carried out in preparation for a legal challenge to the FirstGroup award from rival bidder and current operator Virgin, unearthed major problems in the way the bids were analysed.
Transport Secretary Patrick McLoughlin highlighted flaws in "the level of risk in the bids was evaluated", while also criticising "the way in which inflation and passenger numbers were taken into account, and how much money bidders were then asked to guarantee as a result."
McLoughlin continued by lamenting the "deeply regrettable and completely unacceptable mistakes made by my department" and said it was "no longer possible to award a new franchise on the basis of the competition that was held."
The Department for Transport (DFT) said a decision on whether to suspend those officials who presided over the bidding process will be announced later.
However, newly-appointed transport secretary McLoughlin said services on the West Coast Main Line, which runs from London to Scotland, will continue with the same staff and timetable until a new arrangement falls into place. The deal with Virgin, which has run the West Coast line since 1997, expires on 9 December.
FirstGroup said the government's decision has disappointed the company and the firm had no indication about the flaws previously.
A statement read: "Until this point we had absolutely no indication that there were any issues with the franchise letting process and had received assurances from the DfT that their processes were robust and that they expected to sign the contract with FirstGroup soon.
"We are extremely disappointed to learn this news and await the outcome of the DfT's inquiries."
The current operator Virgin Trains welcomed the development and its founder Sir Richard Branson wrote in his blog that he was looking forward to securing the deal second time round.
He said the company is "hopeful they [government] will now accept that Virgin Trains should carry on running the West Coast Main Line."