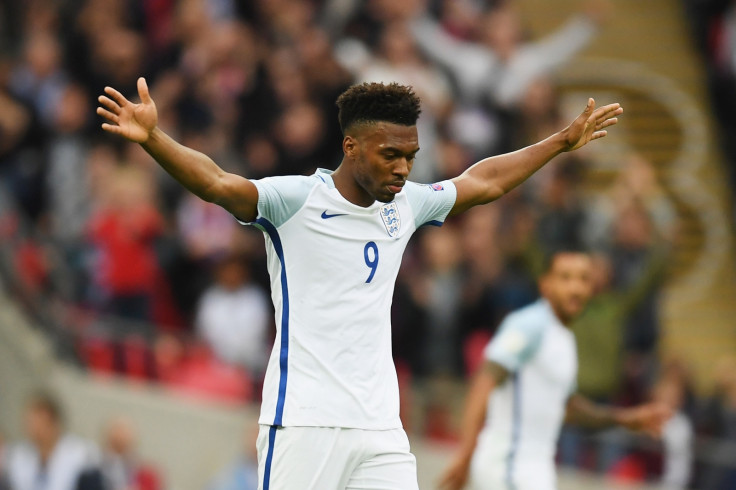 West Ham United manager Slaven Bilic expects plenty of competition to sign Daniel Sturridge after confirming his interest in the Liverpool forward. The England international is out-of-favour under Jurgen Klopp, having failed to score in the Premier League this season.
The Daily Mirror reported last month that the 27-year-old was consigned to leaving the Reds having fallen behind Roberto Firmino, Divock Origi and Sadio Mane in the pecking order. The Hammers and Mark Hughes' Stoke City were said to be monitoring his future ahead of the January transfer window.
Sturridge is braced to miss a fourth Liverpool game in a row when West Ham travel to Anfield on Sunday [11 December], with a calf problem. Manager Jurgen Klopp concerned he could miss the game against Middlesbrough in mid-week as well as the Merseyside derby against Everton on 19 November.
Despite Sturridge's goals being restricted to Liverpool's run in the English Football League Cup, Klopp has no plans to allow him to leave next month. Bilic however expects several clubs to be tracking the former Chelsea and Manchester City forward after dropping the strongest hint yet his side could be among them.
"He's one of the biggest talents, he's a great player," he said, according to Sky Sports. "The talent is there, the touch, the finishing, everything is great. The only thing that has stopped him being a regular for club and country are the injuries. He's just a player that has been linked with us, basically, and we've been linked with almost every player. We're always there in contention. Most of the time it's absolutely not true, 95% of the time.
"But you're asking me about Sturridge and I have no problem about that. All the clubs are thinking about him because he is that kind of player. I don't know his work rate, I don't know his dedication to his job or whatever but unfortunately for England and for Liverpool and especially for him he's injured. That's his problem."