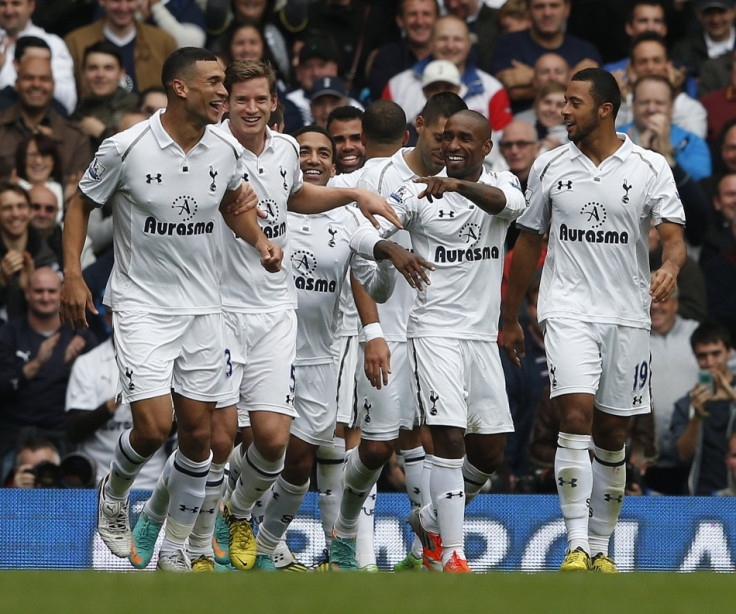 The FA have reportedly confirmed, in a Goal.com report, they will investigate reports of anti-Semitic chants during West Ham's defeat at White Hart Lane. Andre Villas-Boas' Tottenham rode on a Jermain Defoe brace and a strike by Gareth Bale to beat Sam Allardyce's side 3-1 in a Premier League fixture.
Tottenham supporters reported abusive chanting, referencing Adolf Hitler and the infamous gas chambers of the Holocaust, in addition to reminding their hosts of the attack on travelling Spurs fans in Rome, Italy, during a Europa League group stage match against Lazio.
Allardyce later refused to comment on the matter, stating he never heard any such chanting.
"I don't hear what the fans say or do when I'm a manager concentrating on the game of football. They shouldn't be doing that but it's the least of my worries at the moment," the former Bolton Wanderers boss said, adding, "Hitler? I never heard it. If I didn't hear it, I can't comment. They shouldn't be doing that but I don't want to be a political animal. I'm in here to talk about football."
AVB was equally uncomfortable about the situation and although he did not explicitly say he heard no chanting, the ex-Chelsea manager stressed the need for healthier rivalries between clubs.
"I prefer not to mar the performance with the situation like this. We know the animosity there is between Tottenham and West Ham. As long as it doesn't reach stupidity, it is a great, great rivalry between two London clubs," the Portuguese explained, adding, "Although I understand your question, it would be extremely unfair of me to mar the performance of the players. But I understand the whole situation is unavoidable although we can't decipher the complete meaning of what they were singing."
This is the third time in recent games that Tottenham have been on the receiving end of abusive chants and behaviour from opposition fans. The first two occasions were the UEFA Europa League group stage matches against Italian club Lazio. On the first occasion, at the Lane, the Serie A club was fined £32,500. There were allegations of similar chants and abuse in the return fixture in Italy, after which AVB called for a UEFA investigation. There is no word yet on further action to be taken, if any, but the English FA are expected to provide the European body with more information on the matter.