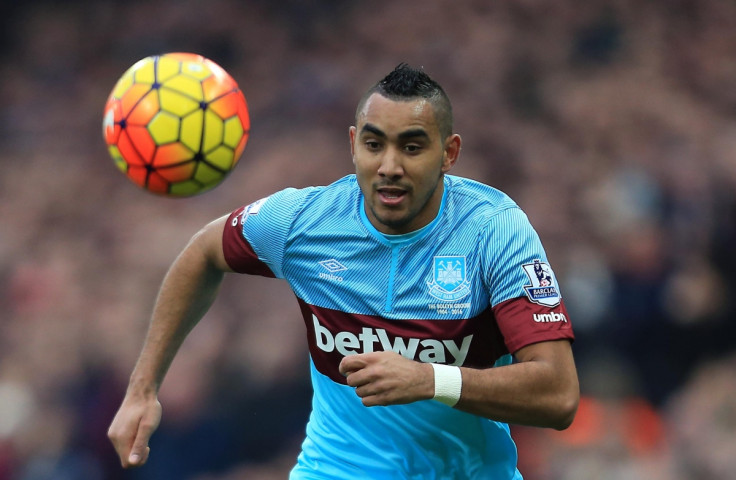 Tottenham Hotspur chairman Daniel Levy was alerted to the talent of West Ham United star Dimitri Payet years before his move to the Premier League, according to ex-Spurs winger David Ginola. Levy was made aware of the talent of Payet during his time with Lille between 2011 and 2013 but was unable to capture the now 28-year-old, who is starring at Upton Park this term.
Payet joined The Hammers from Marseille in the summer of 2015 for a reported £10.7m [according to The Daily Mail] and has been among the stand-out performers in the English top flight this term. Seven goals and six assists have come in 20 starts in all competitions, a contribution which has Slaven Bilic's side on course to qualify for Europe.
Earlier this month Sky Sports understood that an unnamed Chinese club was preparing to launch a £38m ($54m, €49m) bid for Payet while offering the player a wage packet in excess of £7m-a-year. West Ham boss Bilic has regularly refuted speculation regarding his star midfielder and says "no money in the world" could lure the player away from east London. However his path into English football could have been altogether different had Tottenham taken up Ginola's recommendation.
"I had a discussion one night with Spurs players, former players and chairman Daniel Levy about French players coming through and who would be good [or Tottenham]," Ginola told Talksport. "And I said, 'well there's one out there right now, Dimitri Payet.' This was a few years ago when he was still playing at Lille, and I told him Payet would suit English football.
"I'm not surprised to see him being successful at West Ham. He had a good spell at Marseille when he left Lille, but it wasn't the best of Dimitri we saw. He's improved since he signed for West Ham but his very best is yet to come. He could have been a Spurs player.
"I saw in him the flair you associate with Tottenham players, the flair game of Spurs' history. Dimitri Payet was fitting pretty well in that image of what a Spurs player should be. It's amazing to see him playing so well and I'm just pleased to see I wasn't wrong. I was absolutely right to see him as a great asset for English football."