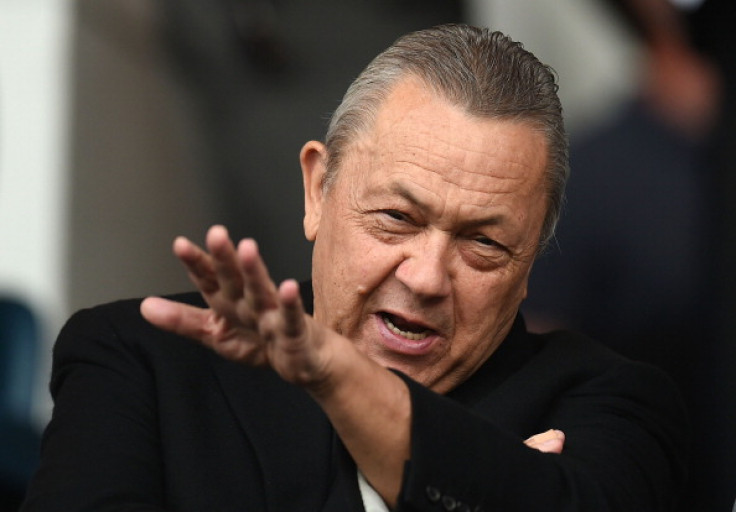 West Ham United joint-chairman David Sullivan has confirmed that the Hammers are currently awaiting responses on five bids that they have submitted as they look to bolster their team ahead of next season. The former Upton Park outfit are moving into their new home – Queen Elizabeth Olympic Park – and will be keen to improve on their seventh-place finish in the league in the recently concluded campaign.
The West Ham chief has made it clear that signing a top quality striker is their main priority and have already submitted bids for a number of targets with many having been rejected. Their approach for Belgium forward Mitchy Batshuyi and Alexandre Lacazette have been turned down by Marseille and Lyon respectively.
Sullivan has also admitted they 'would have loved' to sign Leicester City forward Jamie Vardy, who is linked with a £20m ($28m) move to Arsenal, but admitted that they were not willing to break their wage structure for one player. He revealed that the East London club will look to sign players with potential and hope to avoid paying over the limit in a market where every player is being sold at a premium.
"On the pitch, work continues to secure the targets we have identified to ensure we build on the considerable progress made in Slaven Bilic's first season as manager here," Sullivan told West Ham's official site.
"It was reported that one of those targets was Jamie Vardy, and while it is true that we would have loved to have had him, the numbers being talked about in a potential move to Arsenal show that the market is going potty."
"It is safe to say that signing him would have smashed our current wage structure and we are determined to buy players with good value in this mad market. We have done that exceptionally well in recent years, with the likes of Winston Reid, Cheikhou Kouyate, Aaron Cresswell, Dimitri Payet and Manuel Lanzini vindicating this approach," the Hammers' joint-chairman explained.
"All of those players have gone on to become stars of our team and you can rest assured that we will be bringing players in this summer who will prove to be just as influential."
"We're working 24 hours a day, seven days a week to make this happen, and with five bids in for players at the moment, we are hopeful that we can bring you some exciting news soon," Sullivan added.