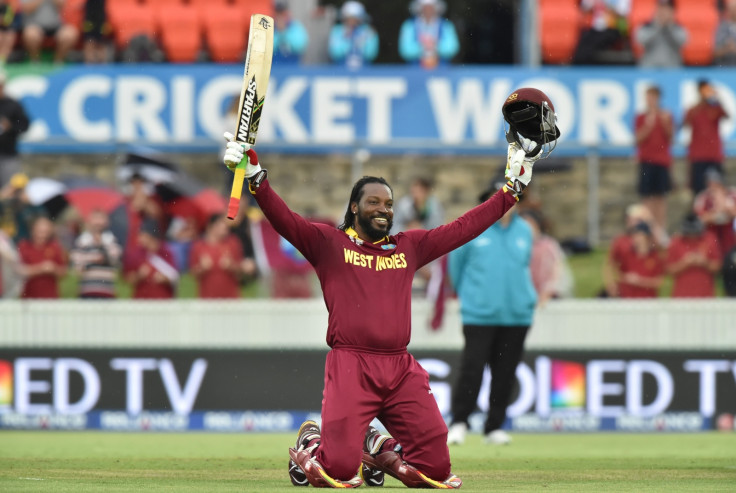 Chris Gayle struck a Cricket World Cup record score of 215 runs, including 16 sixes, off 147 balls as the West Indies piled on 372 for 2 against Zimbabwe in Canberra, Australia.
This is the highest score in World Cup history, surpassing the previous record of 188 set by South Africa's Gary Kirsten in 1996.
The under-fire opener smashed the first ever tournament double century, and fifth in one-day cricket history, during a sparkling innings amid a world record partnership with Marlon Samuels (133 not out) of 372.
Gayle also achieved the fastest double century in One Day International cricket, scoring his 200 of just 138 balls.
Gayle escaped a first ball dismissal after a Zimbabwe review but went on to produce a virtuoso showing with the most devastating innings in the sport's format to break a run of 19 innings without a three-figure ODI score.
Speaking about the match, Gayle said: "I didn't want to be out with the first ball. I said 'you can't be serious?' I just want to thank god for this knock. I was under pressure to score runs, and I kept getting messages from twitter and on my cell phone.
"I have never felt this kind of pressure, but in the end, I am sure I gave them something to talk about. It was a bit slow at the start, not to mention keeping it low.
"I just tried to take the bull by the horns and hang out there and try and build an innings. After a while I was able to pick a bowler to target and then, in the end, I was out off the last ball (chuckles).
"A lot of time people don't know what you are going through as I had some issues with injuries. I am also not getting any younger so age is definitely catching up on me.
"Overall I am really happy, and I just want to try and build on this as much as possible. Want to build on this momentum and move ahead as we look towards the South Africa game
"It was a bit easier to bat later on. I am very happy to get this first double hundred and ever since Rohit got two, I have been hounded to get one as well."