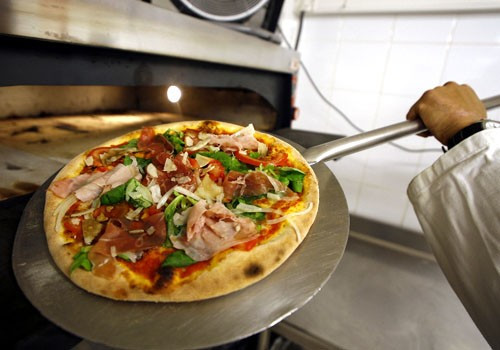 Consumers are being sold food adulterated with other substances including banned additives and bromides used in flame retardants, according to tests by a public laboratory.
Hundreds of samples were examined by scientists in West Yorkshire, which revealed that more than a third were not what they claimed to be, or were incorrectly labelled.
The shocking findings included vodka that may have been distilled from antifreeze, mozzarella that was less than half cheese and frozen prawns that were 50% water. One herbal slimming tea was neither herb nor tea but glucose powder laced with a withdrawn prescription drug for obesity at 13 times the normal dose.
Fourteen samples of mince and diced meat contained species other than those claimed on packets.
A third of fruit juices sampled were not what they claimed or had labelling errors. Two contained addictives not allowed in the EU, including brominated vegetable oil - designed for use in flame retardants.
Experts fear the findings - representing 38% of 900 sample tests by West Yorkshire councils - is a glimpse of the picture nationally, with the public at increased risk as budgets to detect fake foods are cut.
West Yorkshire's public analyst, Dr Duncan Campbell, said of the findings: "We are routinely finding problems with more than a third of the samples, which is disturbing at a time when the budget for food standards inspection and analysis is being cut."
Maria Eagle, the shadow environment secretary, described the findings as unacceptable.
She said: "Consumers deserve to know what they are buying and eating and cracking down on the mislabelling of food must become a greater priority for the government."