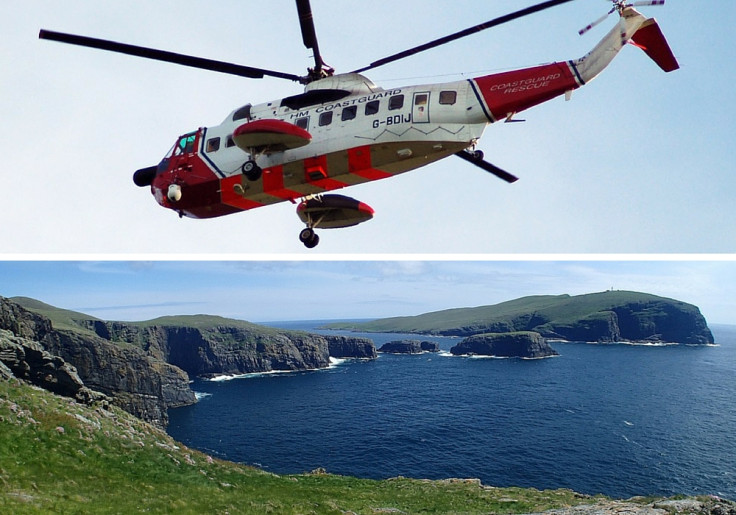 Two people have died and one person is still missing after a crab fishing boat sank off the remote Island of Mingulay in the Western Isles. The UK coastguard received a distress call from near the island in the Outer Hebrides at around 3.45am on Saturday 9 April saying that four crew members were in danger.
One of the ship's crew was rescued from the cold waters by a Stornoway-based coastguard helicopter in the early morning - and is said to be in hospital. Then a few hours later two bodies were pulled from the water with the fourth man still missing.
A lifeboat from Barra RNLI, roughly 12 miles away, and a rescue helicopter from Prestwick are continuing the search for the missing sailor.
The vessel, which is based on the Isle of Lewis to the north, activated its emergency beacon near Mingulay alerting emergency services. A Maritime & Coastguard Agency spokesperson said the conditions were relatively mild in the area at the time.
They said: "In the early hours of April 9 a fishing vessel sank off the Western Isles, Scotland, with four crew on board. The UK Coastguard received a distress alert just before 3.45 this morning when the fishing vessel's emergency positioning beacon (EPIRB) was activated near Mingulay
"The coastguard search-and-rescue helicopter based at Stornoway has been searching the area along with the Barra RNLI lifeboat. The lifeboat remains in the area and the coastguard search and rescue helicopter from Prestwick has taken over so the search can continue."
Chief Inspector Alastair Garrow, of Police Scotland, said: "At this time we can confirm that the bodies of two men have been recovered. A third man was rescued and was taken to hospital at Stornoway. He is not seriously injured.
"A fourth man was on the boat and is still missing. The next of kin of all the men have been informed. An investigation will be carried out in parallel with the police and the Marine Accident and Investigation Branch (MAIB) and a report will be submitted to the Procurator Fiscal."
The average sea temperatures around the abandoned Island are seasonably between 6C-8C. The expected survival time waters of this temperature is between one to three hours.
A Marine Accident Investigation Branch (MAIB) spokesman said: "The MAIB has deployed a team to conduct an investigation."